Athena Bitcoin, the developer, owner, and operator of state-owned Bitcoin ATMs in El Salvador, is set to integrate the Lightning Network into 100 of its ATMs across the country in the coming months. This strategic move aligns with the company's broader expansion plan, extending its reach to all of Latin America.
Athena Bitcoin Partners with Genesis Coin
In a recent press release on November 7, the company announced its partnership with Genesis Coin to implement the Lightning Network technology. Notably, Athena Bitcoin Global has already successfully integrated the Lightning Network into its technology infrastructure, laying the foundation for faster and more efficient transactions.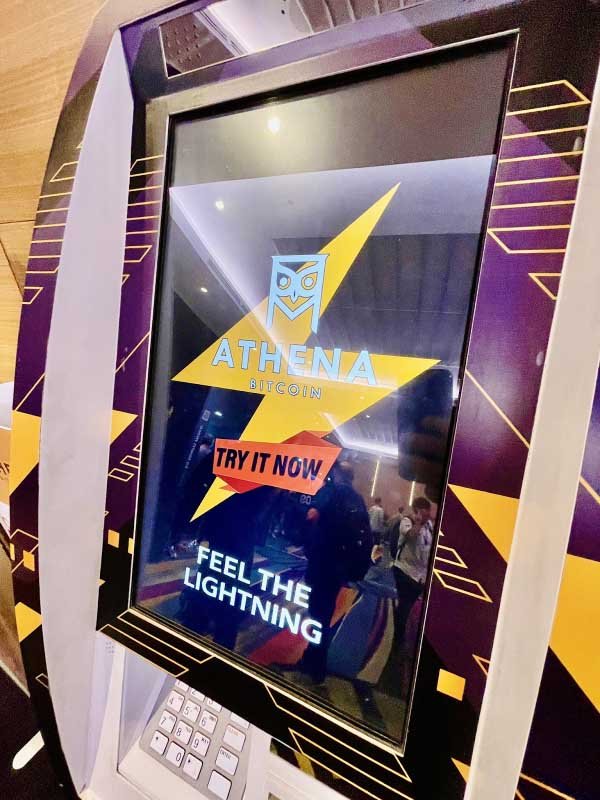 The Lightning Network integration will roll out in phases, with 100 Bitcoin ATMs in El Salvador set to be Lightning Network-enabled by the end of December 2023. The remaining ATMs will follow suit in the first quarter of 2024.
Notably, Coin ATM Radar's recent market report highlights that only 3.7% of digital asset ATMs worldwide support Lightning Network. Athena Bitcoin, the operator of Chivo ATMs in El Salvador, underlines the growth of this domain by making significant strides in the Bitcoin ATM infrastructure space. Matias Goldenhorn, the CEO of the company, stated on X:
"Athena Bitcoin is the first bitcoin ATM company supporting withdrawals through the Lightning Network."
The Lightning Network is a layer-2 payment protocol known for its ability to facilitate faster transactions with minimal fees. It achieves this while avoiding the recording of transaction data in Bitcoin's blockchain.
Massive Bitcoin Adoption in El Salvador
El Salvador, often recognized as a trailblazer in adopting Bitcoin as legal tender, continues to expand its blockchain and Bitcoin-related initiatives. The government's efforts for Bitcoin adoption extend beyond finance, encompassing education and policy developments.
In April 2023, President Nayib Bukele took a significant step by removing taxes on technological innovations, attracting entrepreneurs and foreign investments to the nation.
In another news, Distribuidora Morazán, the second-largest consumer distribution chain in El Salvador, is set to allow over 40,000 merchants to accept bitcoin. The company has partnered with Blink to support business-to-business relationships and expand the use case of Bitcoin in the country. The announcement reads:
"This collaboration between Blink and Distribuidora Morazán has paved the way for a pilot program that allows the distributor to accept bitcoin from a select segment of its extensive customer base, which includes over 40,000 merchants."
While El Salvador champions the integration of Bitcoin in the finance, education, and health sectors, some critics advocate for Central Bank Digital Currencies (CBDCs) as the way forward. Interestingly, amid the ongoing criticism, Bukele is pursuing re-election, with supporters endorsing his pro-Bitcoin policies and encouraging other nations to embrace the digital money.
It is interesting to note that Gabor Gurbacs, a strategy adviser at investment management firm VanEck, envisions the possibility of El Salvador following Singapore's success and emerging as a financial hub in the Americas.