Michael Saylor, co-founder of MicroStrategy and a prominent advocate for Bitcoin, anticipates a substantial surge in demand for BTC, driving its price to potentially grow by up to 10 times by the end of 2024.
Michael Saylor Spoke at 2023 Australia Crypto Convention
Speaking at the 2023 Australia Crypto Convention on November 10, Saylor provided a comprehensive outlook for Bitcoin's trajectory over the next four to five years. He started by highlighting the transformative journey of Bitcoin from being perceived as an "offshore unregulated asset" to becoming an "institutionalized mainstream app" between 2020 and 2024.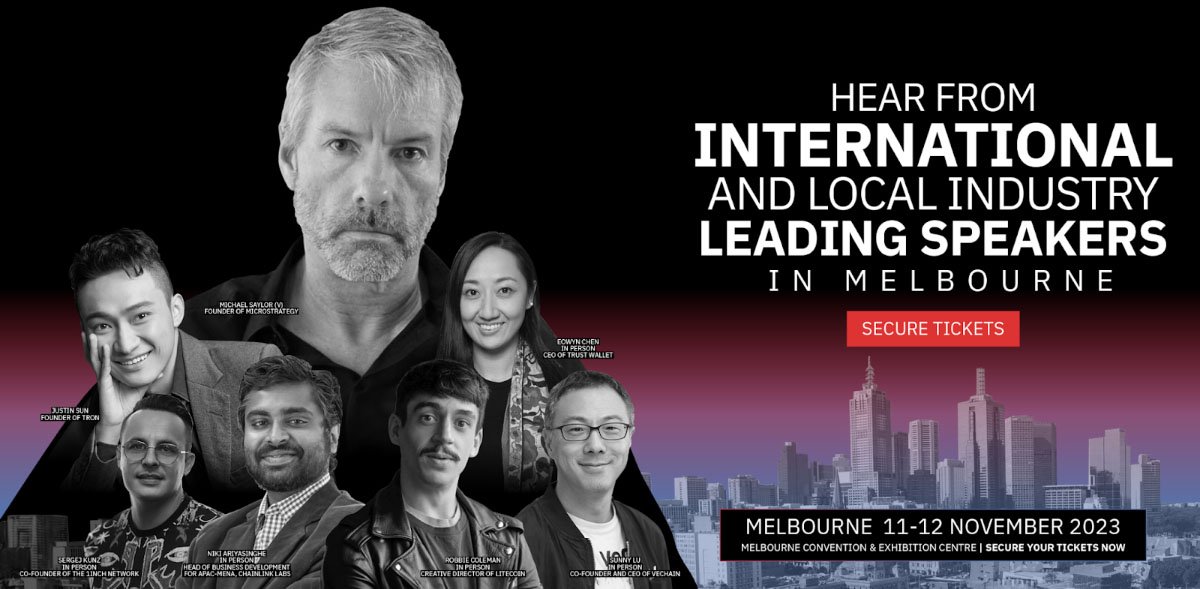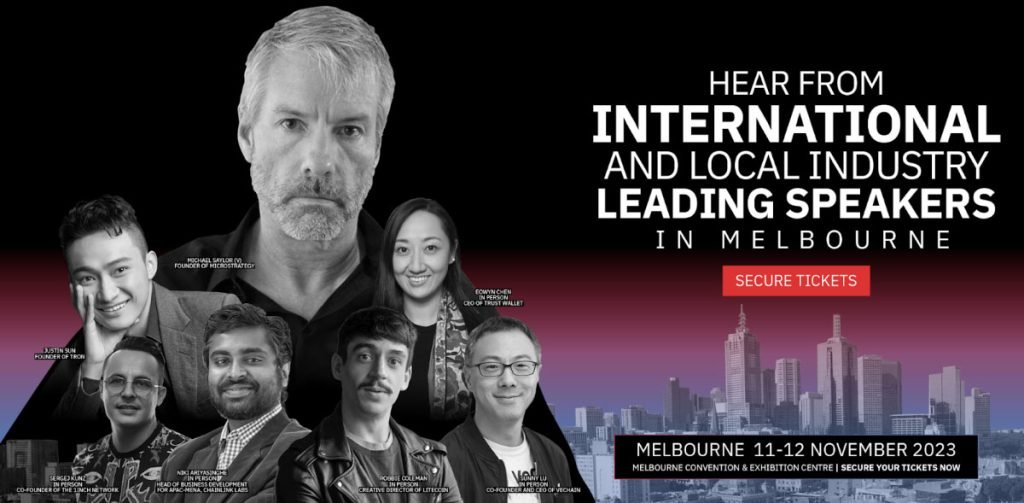 Near-Term Projections: 12-Month Boom Ahead
During the event, Saylor talked about the much-awaited 2024's BTC halving. He focused on the near term, predicting that the next year will be crucial for Bitcoin. The MicroStrategy co-founder characterizes it as Bitcoin's "coming out party" and foresees BTC evolving into an "adolescent mainstream asset" by the end of 2024. He stated:
"I think that the next 12 months are going to be a big one. Because demand [on a monthly basis] should double or triple, or maybe go up by a factor of 10, anywhere from two to 10. […] and the supply available for sale will be cut in half in April."
Saylor emphasized the unprecedented nature of this shift, where the balance between organic demand ($15 billion) and organic supply ($12 billion) could lead to a significant price adjustment as demand doubles and supply halves.
Mid-Term Outlook: 2024 to 2028
Looking ahead to 2024-2028, Saylor envisions a high-growth phase for BTC. He anticipates widespread adoption across the big tech industry and mega banks globally, with both sectors integrating the digital asset into their products and services. Competition is expected to intensify among companies like Apple and Meta (Facebook) to acquire BTC for lucrative profits. He added:
"You're going to have ferocious competition among Wall Streeters to get the most asset share, and you're going to have crypto exchanges competing. You're going to have other tech companies get involved. […] That'll be one check."
He also pointed to a crucial factor involving major financial institutions like JP Morgan, Morgan Stanley, Goldman Sachs, Bank of America, and Deutsche Bank. Saylor anticipated their potential involvement in activities such as making loans, providing mortgages, customization, and engaging in buying and selling bitcoin.
Long-Term Vision: 25-Year Projection
In a long-term perspective spanning around 25 years, Saylor predicts Bitcoin's dominance over any other high-quality assets. He emphasizes its potential to outpace the growth of the S&P 500 Index and diversified portfolios, stating:
"So if you think about it like that, you just say, Well, now we're going to double, we're going to double again, we're going to double again, and we're going to double again, that coin is going to continue to progress to a million dollars a coin, $2 million a coin, $5 million a coin, and $10 million a coin."
Michael Saylor is a notable Bitcoin bull in the community who has consistently shown his confidence in the digital asset over the years. For instance, in September, he stated that BTC is the best way to protect one's wealth from rising inflation and political uncertainties around the world.
His company, MicroStrategy, is the largest corporate Bitcoin holder, holding approximately 158,400 BTC. As of November 10, the company has experienced significant financial gains amid the ongoing price surge, with $1.27 billion in profit.