Jeff Bezos, the founder of American tech giant Amazon, has confirmed via a post on social media platform Instagram that he is moving to Florida (FL), Miami. The billionaire plans to relocate to Miami by ditching his residence in Seattle, Washington (WA). The announcement reignited the conversation about new WA capital gains tax laws focused on the wealthy class.
Jeff Bezos Moves to Miami
The Amazon founder did not talk about taxes in the Instagram post. However, he stated that he is moving to Miami to be closer to his parents, who recently shifted to the state. Further, Bezos said that he also seeks to be close to the operations of Blue Origin, an American aerospace manufacturer, in Cape Canaveral. He stated:
"I've lived in Seattle longer than I've lived anywhere else and have so many amazing memories here. As exciting as the move is, it's an emotional decision for me. Seattle, you will always have a piece of my heart."
Jared Walczak, the vice president of state projects at the Tax Foundation, an international research think tank based in Washington, commented on the news by stating:
"Jeff Bezos announced a move to Miami, and somewhere, a Washington state revenue official was probably moved to tears."
New WA Capital Gains Tax Policies
In his blog post on November 3, Walczak noted that Bezos did not explicitly mention the new capital gains tax and the new wealth tax proposal of Washington. However, the new laws could be a reason for the second-richest American to leave Seattle. The Tax Foundation stated on X:
"Whether tax savings motivated his move or not, the implications for Washington are very real and serve to illustrate just how dangerous it can be to design tax systems that rely so overwhelmingly on a very small number of taxpayers choosing to stay put."
The Amazon co-founder has a net worth of around $161 billion and is the third richest person in the world, as per Bloomberg. Interestingly, the billionaire sold about $15.7 billion worth of Amazon stock between 2020 and 2021 and hasn't purchased Amazon stocks in decades, barring a single stock last year.
It is important to note that Bezos sold these shares before the new wealth tax policies came into effect in Washington. The controversial policies were finally upheld in court after years of legal battles. The wealth tax addresses income inequality and imposes a 7% tax on the sale of financial assets, such as stocks and bonds, with profits crossing $250,000. However, the rules do not apply to real estate or retirement accounts.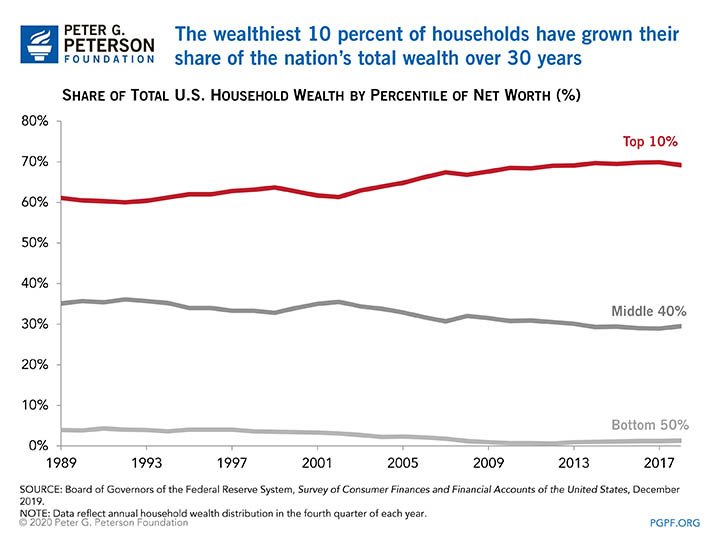 It is crucial to note that the state economists predicted that Washington would generate $3.2 billion in annual revenue with the new policies from an estimated 700 wealthy citizens.
Meanwhile, Bezos has moved to Miami, governed by Mayor Francis Suarez, a Republican. Suarez has been an avid supporter of Bitcoin and said that he still receives his paycheck in Bitcoin, as per Bloomberg. In August, Suarez also announced that he would run for the 2024 presidential elections by accepting Bitcoin for donations. However, he eventually dropped out of the elections after failing to meet the requirements to participate in the first Republican debate.