Binance digital asset exchange has successfully integrated the Bitcoin Lightning network into its platform, allowing for seamless bitcoin withdrawals and deposits.
In a blog post on July 17, Binance officially confirmed the completion of this development. Users of the platform can now utilize the layer-2 scaling solution for both withdrawing and depositing bitcoin.
When initiating a bitcoin withdrawal or deposit, Binance users will have the additional option to select "BTC-Lightning," streamlining the process and enhancing transaction efficiency.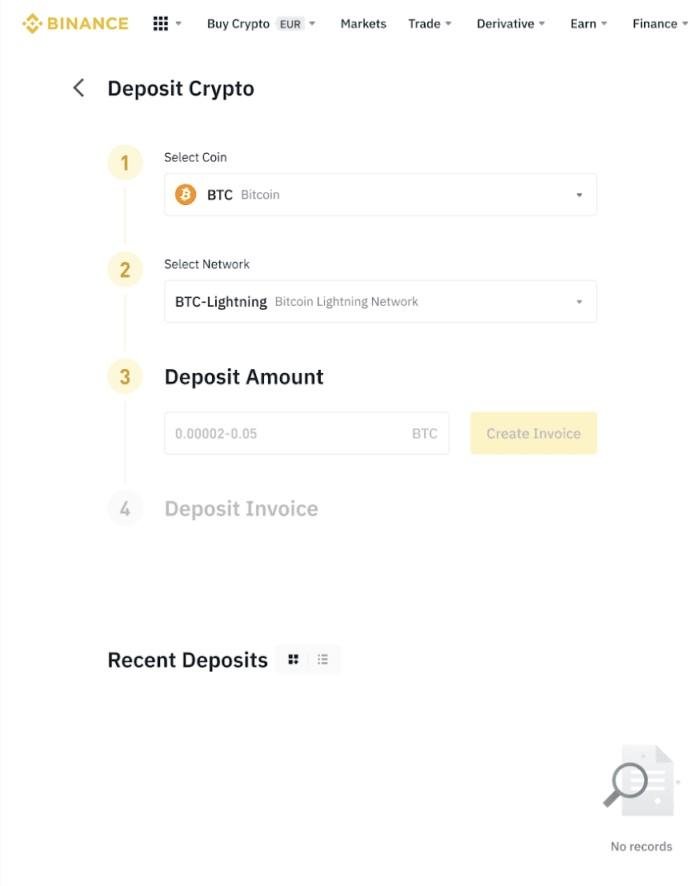 In May, Binance gave initial indications of its intention to incorporate the Lightning Network as a response to the temporary suspension of BTC withdrawals.
Back then, Binance decided to suspend bitcoin withdrawal due to an overwhelming influx of pending transactions, mainly triggered by the emergence of Ordinals transactions in the form of BRC-20 tokens on the Bitcoin network.
On June 20, Binance officially confirmed its ongoing efforts to integrate the Lightning network. This confirmation came shortly after keen-eyed users noticed the presence of Binance's own Lightning nodes, adding further credibility to the platform's commitment to implementing the network.
According to the information on Amboss, the Binance node is linked to competing exchanges like Kraken, Bitfinex, and OKX.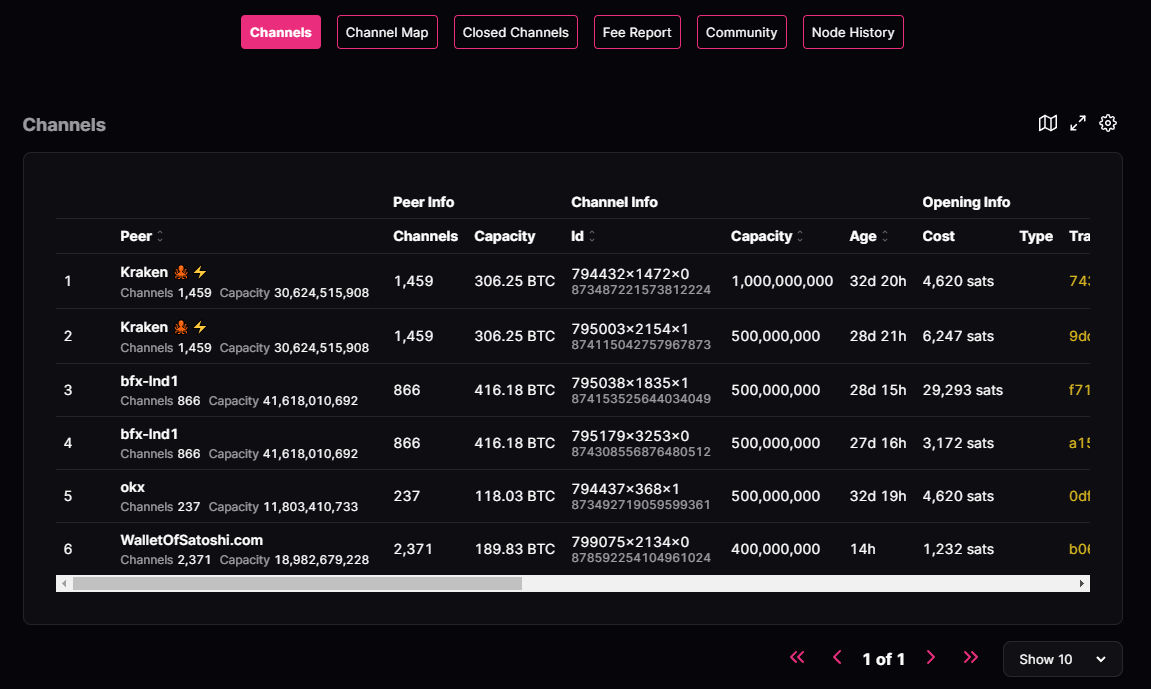 The dashboard also reveals that the Binance node boasts a total capacity of 3 billion sats, equaling 30 BTC.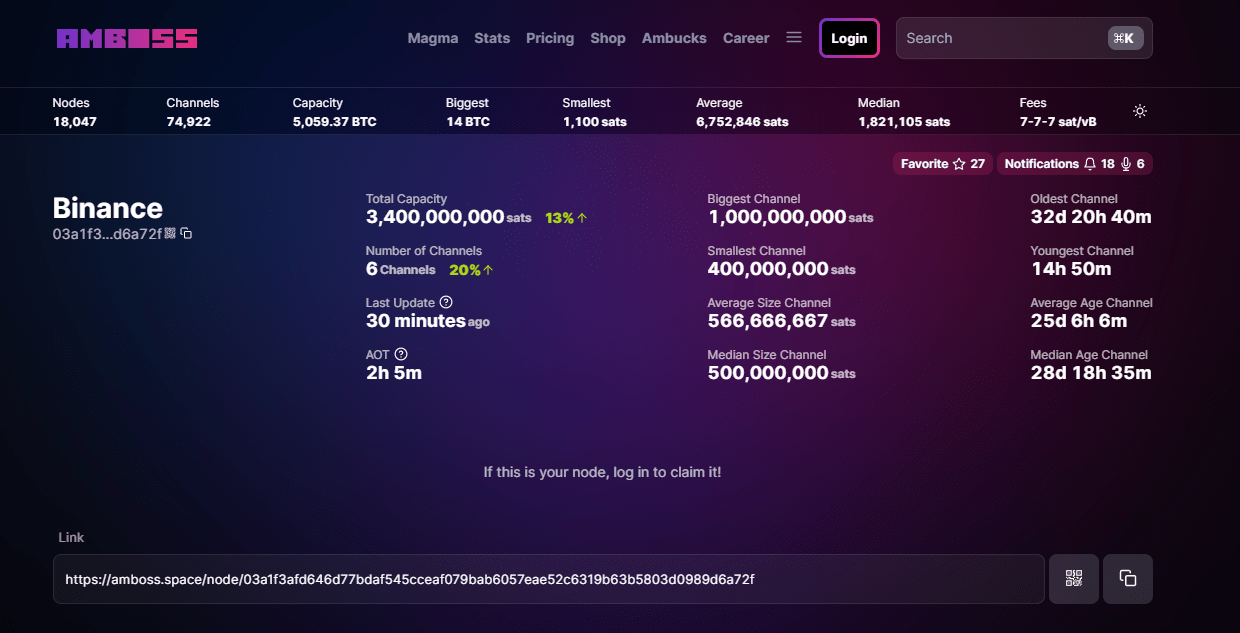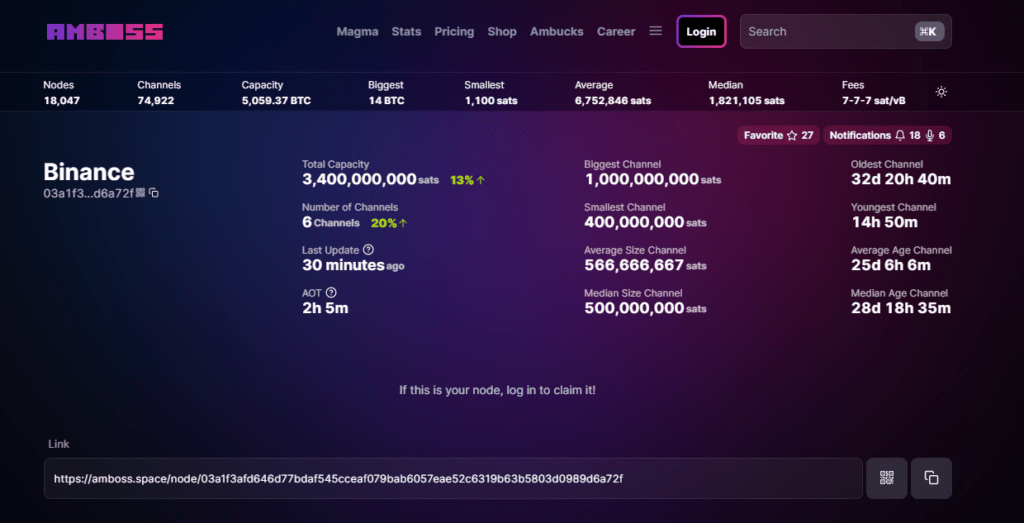 Although Lightning network transactions are known for their cheap fees and instant settlements, some users on social media have reported "absurdly" high fees and confirmation times for Binance's Lightning deposits.
Meanwhile other users who have been discussing this issue on Reddit, stated that these high fees might have been caused by the hype of this new implementation, and that fees have now dropped to more "adequate" levels.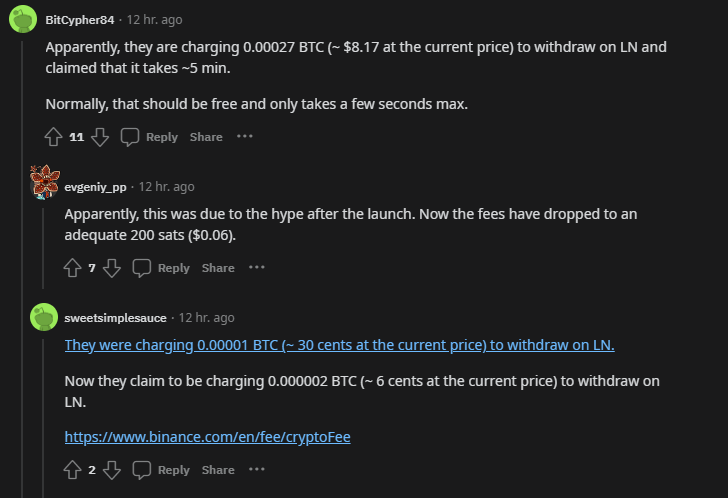 Other users have reported witnessing fees varying from 200 to 1,000 sats for Lightning withdrawals on Binance.
At the time of writing, transaction fee estimation page on Binance has listed a fee of zero for Lightning deposits, and a fee of 500 sats for withdrawals.