Dr. John Forsyth, the bitcoin millionaire, entrepreneur, and emergency room physician, was discovered deceased in Arkansas after being reported missing in Missouri for over a week. He was the founder of Onfo, a platform that aimed to provide users with decentralized digital assets through network mining, offering them the opportunity to earn digital currency.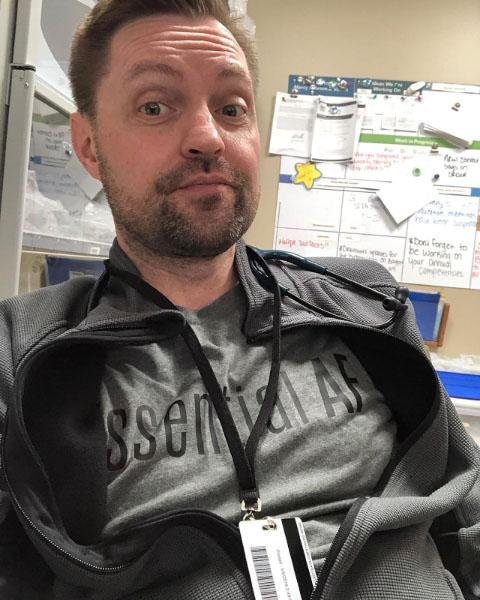 In 2020, a Forbes profile referred to him as a "Bitcoin millionaire" who achieved wealth by being an early adopter during his math studies, demonstrating his commitment by holding onto his bitcoin through multiple halvings.
Dr. Forsyth's primary occupation was as an emergency room physician at Mercy Hospital in Cassville, Missouri. Concern arose among his relatives when he failed to appear for a scheduled shift on May 21.
His younger brother Richard, who was also involved with Onfo, expressed to The Daily Beast, "Even if his eyeballs were hanging out of their sockets, he wouldn't miss a shift. It immediately raised a red flag."
Concerns escalated regarding the well-being of the 49-year-old father of seven when his wallet, passport, and briefcase were discovered in his unlocked vehicle near an aquatic park. Additionally, Dr. Forsyth's cell phones were left behind inside an RV that he frequently parked by the hospital to remain in proximity to his patients.
Law enforcement conducted extensive searches within a nine-mile radius, while his loved ones pleaded fervently for any details that could shed light on his location.
On Monday, Tiffany Andelin Forsyth, the sister of Dr. John Forsyth, expressed her distress and anguish on Facebook as a week had passed since her brother's disappearance.
According to Dr. Forsyth's brother, he had recently gone through a finalized divorce and had become engaged to someone new. His fiancée, expressing her deep affection, referred to him as the love of her life in a Facebook post.
Richard further mentioned that although he and his brother may have encountered opposition within the digital assets industry, there were no apparent signs of anything out of the ordinary leading up to his brother's disappearance.
According to local media reports, the body of Dr. Forsyth was found in a lake in northwest Arkansas, showing signs of an apparent gunshot wound. The police have not released additional information regarding the specific circumstances surrounding his death, but they have indicated that foul play does not seem to be involved.