On Thursday, Venezuelan officials displayed numerous bitcoin miners alongside a cache of heavy weaponry, including rocket launchers, grenades, and assorted firearms, all confiscated during the recapture of a prison previously under gang control.
The Venezuelan Police Special Operation
In an effort to dismantle the most formidable organized crime syndicate in South America, 11,000 troops were deployed to raid Tocorón prison located in Aragua state.
This official government statement confirmed that on Thursday, September 21st, security forces, supported by tanks and armored vehicles, successfully liberated Tocorón prison in the north-central region of Aragua, which had previously served as the central hub for the Tren de Aragua gang.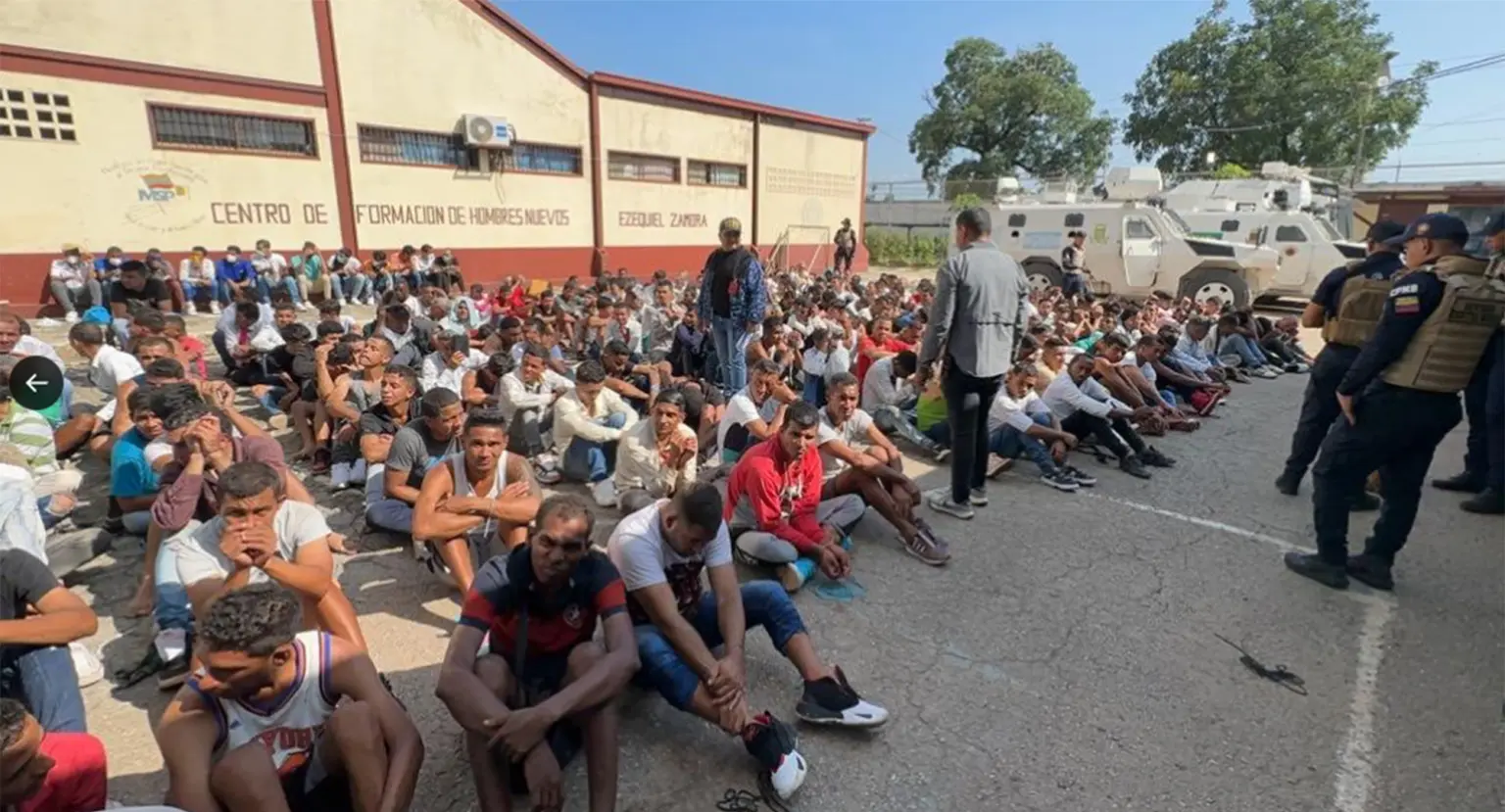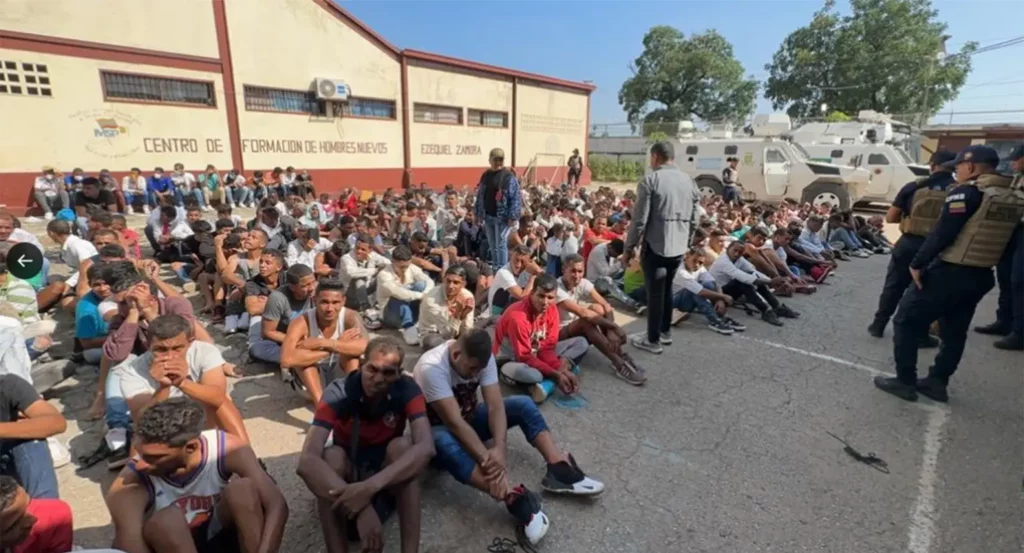 Officials' Statements on the Operation
During the operation which was meticulously planned for over a year, one of the soldiers lost his life, as disclosed by Interior and Justice Minister Remigio Ceballos.
Ceballos reported the confiscation of sniper rifles, explosives, rocket launchers, grenades, alongside substantial quantities of ammunition, as well as cocaine, marijuana, and high-end motorcycles.
Additionally, the wives and girlfriends of incarcerated individuals who had been cohabiting with them inside the prison were forcefully expelled.
During a press conference held outside the prison, authorities showcased containers filled with bullets, stacks of machine gun ammunition belts, and bitcoin mining ASICs.
On Wednesday, officers were also observed removing televisions, microwaves, and air conditioners from the facility.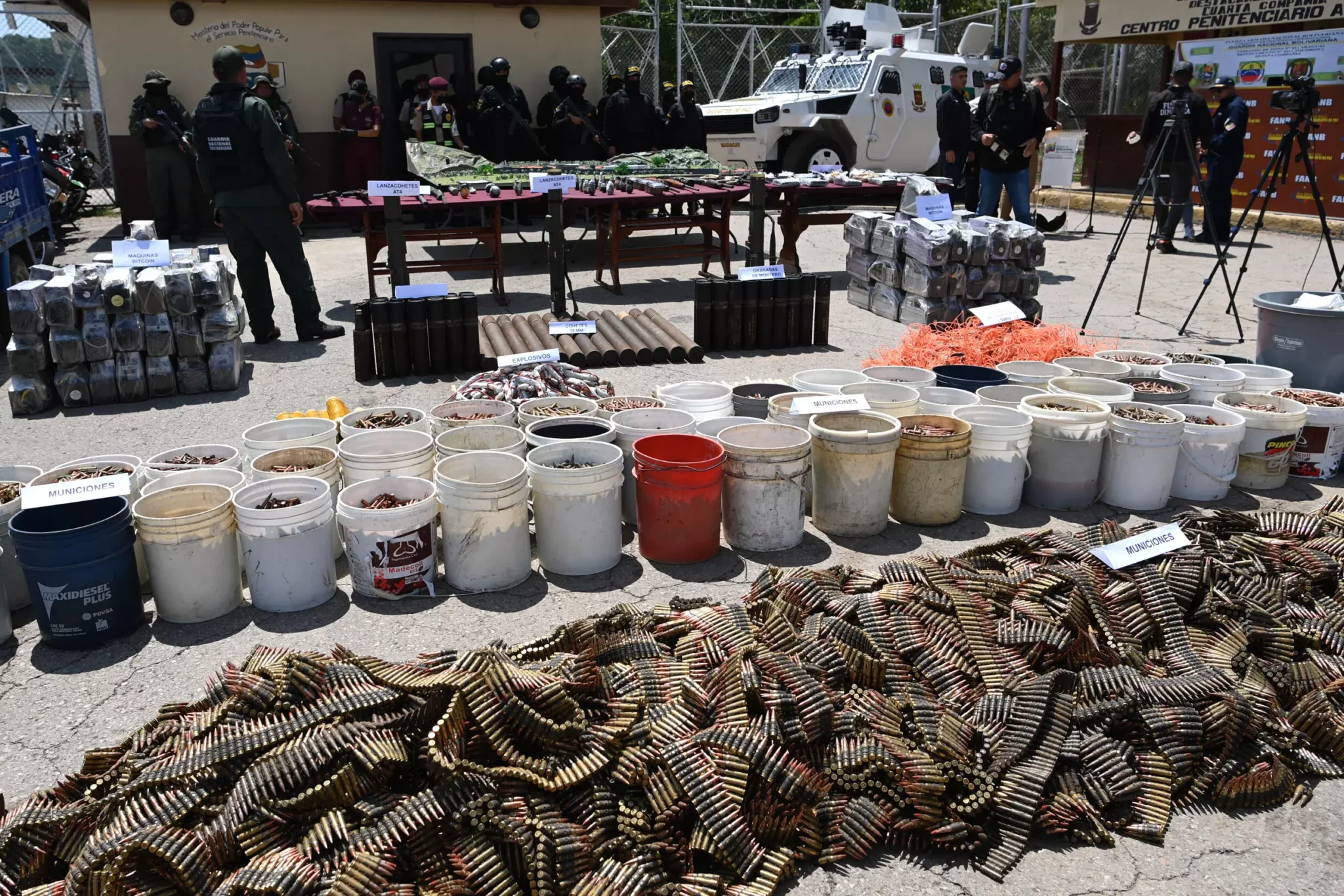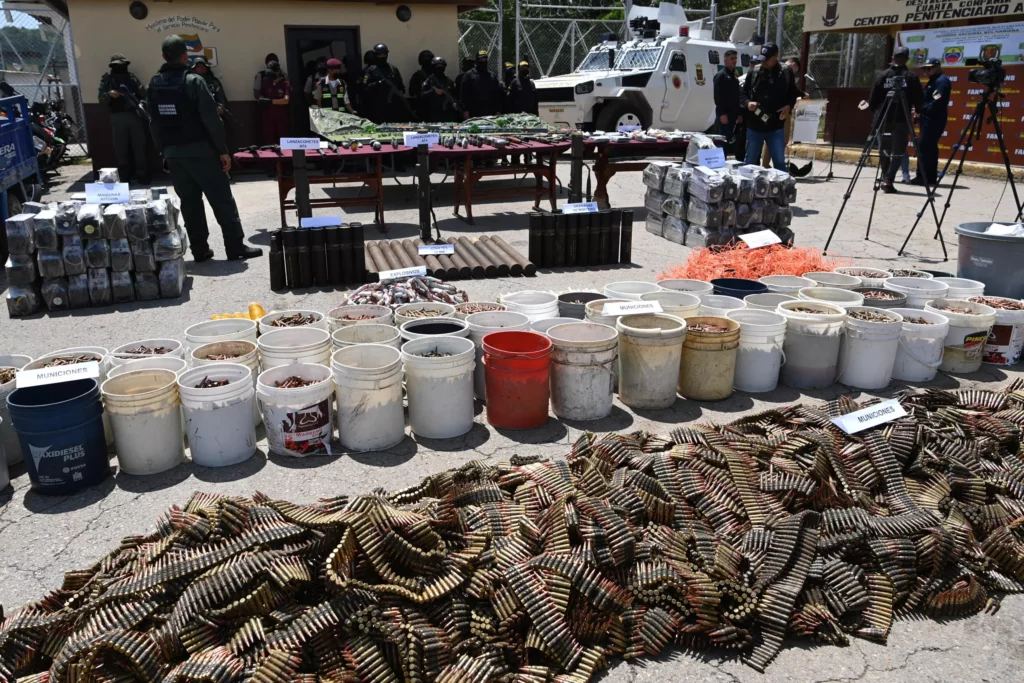 On September 23rd, Cabellos announced the "complete dismantling" of the Tren de Aragua criminal organization.
A Prison as a Gang Headquarters ?
For over two decades, Tocorón prison served as the unspoken headquarters of Venezuela's most formidable and ruthless criminal syndicate. Often characterized as "a city within a prison," this place allowed drug lords affiliated with the Tren de Aragua cartel to enjoy a lavish lifestyle alongside their families while orchestrating their illicit enterprises from within the confines of prison walls.
Tocorón prison had become a sanctuary for gang members who had constructed luxurious amenities akin to a hotel, including a pool, restaurant, and even a miniature zoo. Within this zoo resided tigers, lions, crocodiles, and pumas, which were exploited to defy both fellow inmates and government authorities.
Intriguingly, the prison boasted a nightclub aptly named "Tokio," named after the Japanese city, where criminals frequently gathered for festivities. Additionally, there was a restaurant where inmates and their guests dined together, further illustrating the extravagant lifestyle within the facility.
The prison complex also featured a baseball field, a designated space for gambling activities, and a separate area where inmates ran their bitcoin mining operations.
Within the facility, the criminal organization established modest quarters, where certain members resided alongside their families, enjoying privileges such as satellite television and internet access.
More on Tren de Aragua Gang
Wednesday's operation marked the inaugural attempt by Venezuelan authorities to confront the notorious Tren de Aragua. The criminal syndicate was deeply entangled in various illicit activities, ranging from drug and human trafficking to extortion within its home country and neighboring regions.
Tren de Aragua, Venezuela's most dominant criminal organization has domestic origins. It operates across the nation and has extended its influence into Colombia, Brazil, Peru, Ecuador, Chile, and Bolivia.
As per the findings of investigative journalist Ronna Risquez, Tren de Aragua "went from gang to multinational syndicate in a matter of years", and is estimated to have around 5,000 members.
Established a decade ago, the gang is notorious for also engaging in a wide spectrum of criminal activities, including kidnappings, robberies, drug trafficking, prostitution, extortion, and illicit gold mining. The recent discovery of bitcoin mining rigs in their headquarters suggests that the gang also takes part in bitcoin mining.
Furthermore, the InSight Crime think tank has identified the gang as a significant player in the illicit trade of migrant smuggling.