CleanSpark, a bitcoin mining company, is embarking on a robust expansion of its infrastructure in the United States. As part of this initiative, the company acquires two bitcoin mining facilities for a cash deal worth $9.3 million.
In an announcement made on June 21, it was revealed that CleanSpark will be acquiring two turnkey bitcoin mining campuses located in Dalton, Georgia. These turnkey facilities offer users the convenience of receiving fully assembled, configured, and optimized bitcoin mining rigs that can be utilized on mining farms.
Upon the completion of the deal, the acquired facilities will accommodate more than 6,000 Antminer S19 XPs and S19J Pro+. This substantial addition is anticipated to contribute approximately 1 exahash per second (EH/s) to CleanSpark's overall hash rate.
Zach Bradford, the CEO of CleanSpark, has expressed confidence that this newly acquired infrastructure will propel the company towards achieving its year-end goal of reaching a hash rate of 16 EH/s.
Despite the bear market's impact on bitcoin mining profitability, CleanSpark continues its streak of acquisitions with the recent purchase. This latest transaction comes after several other notable acquisitions made by the company in recent months.
In April, CleanSpark made headlines with the acquisition of 45,000 Antminer S19 XP rigs for $144.9 million. This significant purchase is projected to contribute an additional 6.4 EH/s of mining power to CleanSpark's operations.
During February, CleanSpark expanded its portfolio by acquiring 20,000 fresh Antminer S19j Pro+ units for a sum of $43.6 million. This acquisition was estimated to augment the company's computing power by an additional 2.44 EH/s. Notably, a few weeks prior to this, CleanSpark unveiled a $16 million expansion project for its facility in Georgia, which involved the installation of 15,000 new mining rigs.
As of now, the profitability of bitcoin mining has experienced a decline, with a value of $0.066 per TH/s per day. This figure is significantly lower compared to its peak of $0.40 recorded in June 2019, as reported by data from Hashrate Index.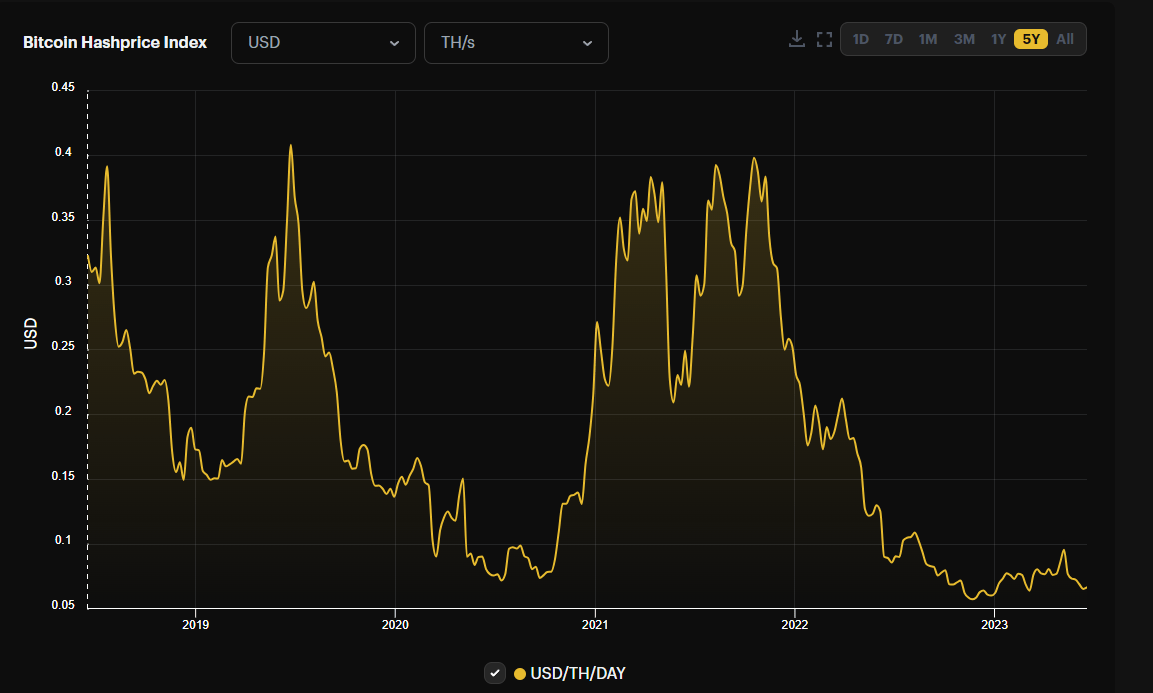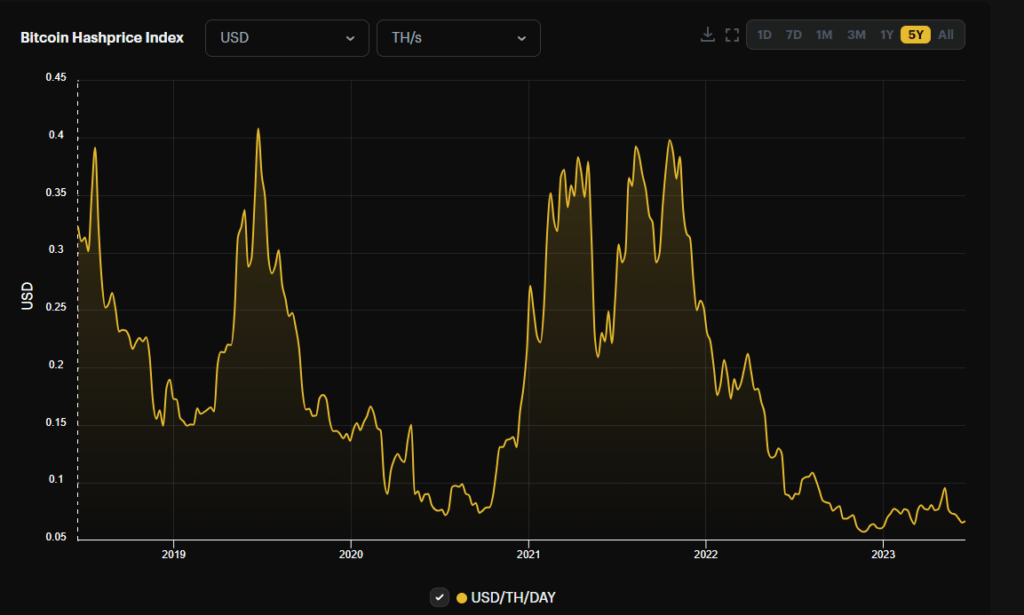 CleanSpark is swiftly expanding its miner capacity, aiming to strategically position itself for the upcoming bitcoin halving expected to occur between April and May 2024. This halving event will result in a reduction of bitcoin block rewards to 3.125 BTC.
This recent development is part of an ongoing series of events, with companies in the United States actively striving to bolster their mining capabilities in anticipation of the halving.
Historically, bitcoin's price has experienced significant surges following halvings due to the reduction in its new supply rate, coupled with a steady rise in demand.