According to Glassnode, bitcoin miners have transferred $174 million worth of bitcoin to exchanges over a span of two weeks. Although the average daily transfer by miners to exchanges has spiked to 489.26 BTC, marking the highest level since March 2021, it still remains an insignificant volume compared to the asset's total trading volume.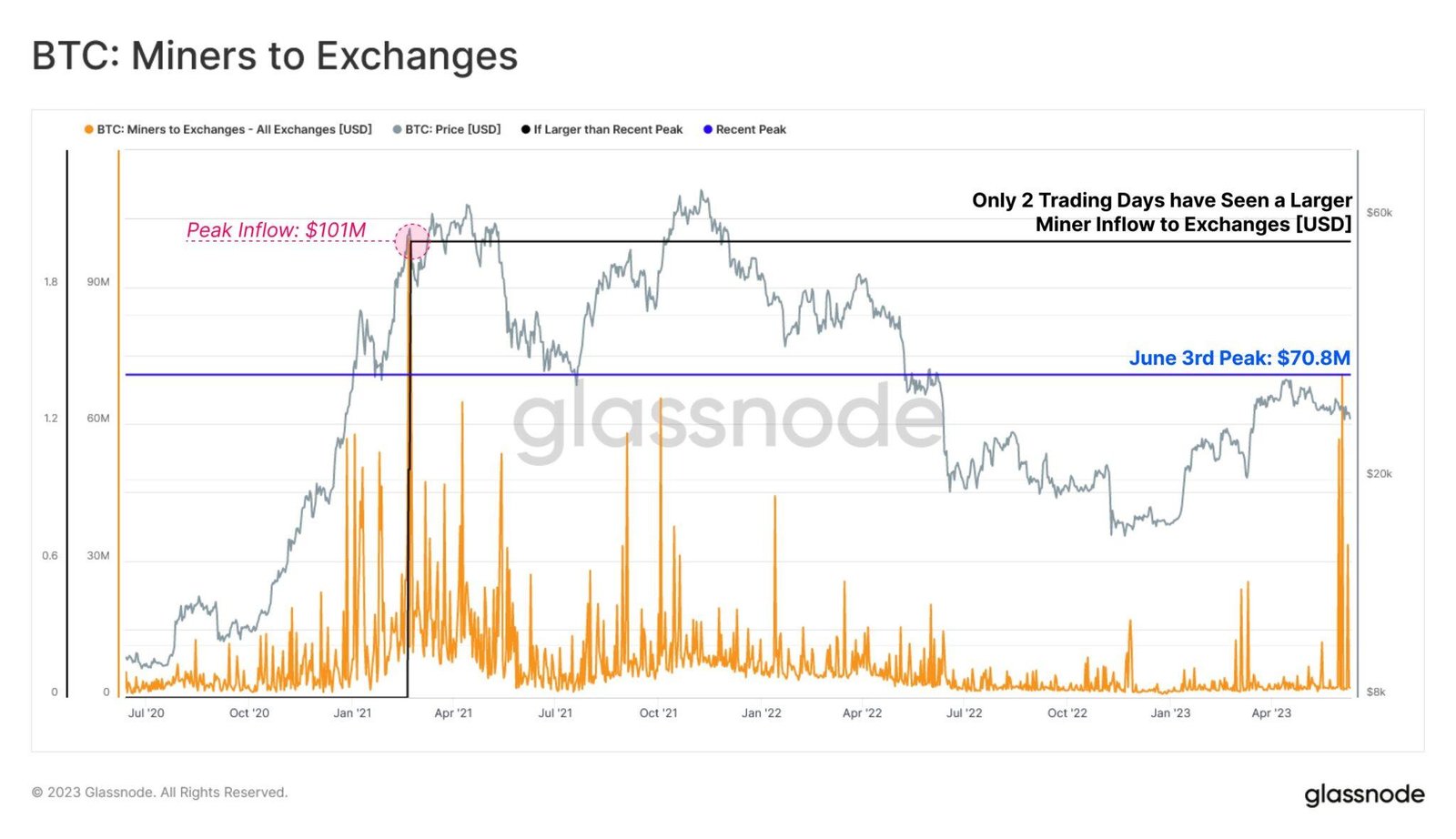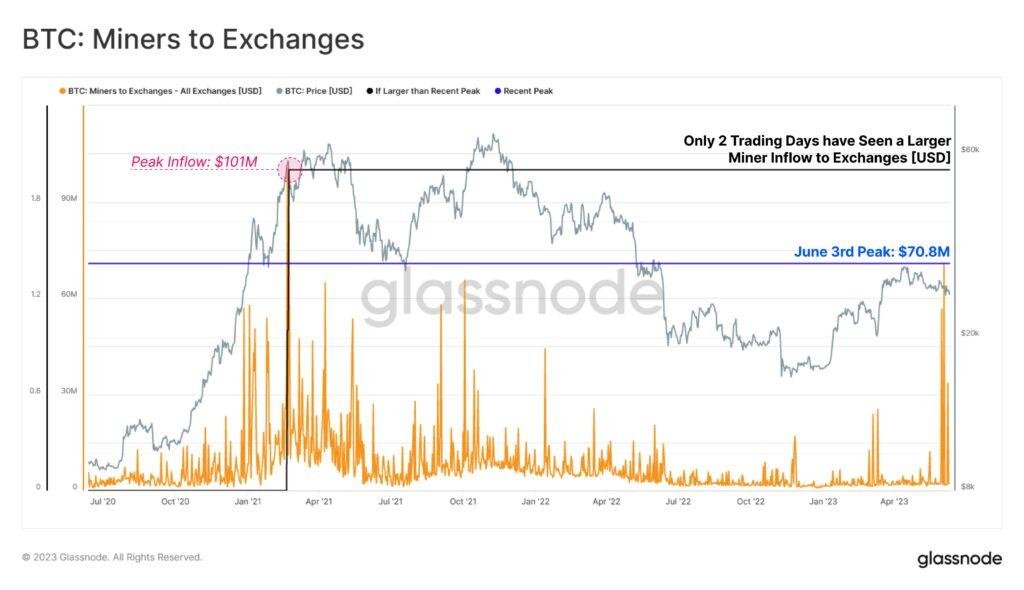 Blockchain analytics firm Glassnode has reported an accelerated transfer of bitcoin from miners to centralized exchanges starting May 31.
According to Glassnode's data, miners or entities responsible for creating new coins through transaction verification have moved a total of 6,671.99 BTC (equivalent to $174 million) to exchanges since that date. Notably, on June 3 alone, miners transferred 2,606 BTC to exchanges, marking the highest single-day volume in over four years.
In addition, the 14-day average of miner transfers to exchanges has experienced a significant surge, reaching 489.26 BTC. This figure represents the highest average since March 2021. Simultaneously, wallets associated with miners have seen a decline of almost 2,000 BTC within a span of two weeks.
When bitcoin is transferred from miner or investor wallets to exchanges, it is commonly interpreted as a potential indication of selling or liquidating coins. Consequently, an uptick in such transfers from miners to exchanges is generally viewed as a bearish signal.
Nevertheless, the recent transfers account for only 1.3% of bitcoin's substantial 24-hour trading volume (around $13 billion). Therefore, these transfers do not appear significant enough to have a substantial impact on bitcoin's exchange rate.
Additionally, heightened miner transfers are frequently interpreted as a sign of confidence in the future price of bitcoin. The reasoning behind this is that miners' profitability is closely linked to the price of bitcoin, so when they perceive the market to be robust enough to handle additional supply, they increase their selling activity.
Currently, bitcoin's exchange rate remains within a familiar range, maintaining its position above a critical support level at $25,200.