The Human Rights Foundation (HRF) has recently launched a Central Bank Digital Currency (CBDC) Tracker at the National Press Club in Washington, D.C. This online tool is designed to track the development of CBDCs globally, with a particular focus on understanding how they will impact various nations and their citizens.
HRF's CBDC Tracker
Unlike other initiatives, the HRF's Tracker emphasizes the potential impact of CBDCs on civil liberties and human rights globally, particularly in countries under authoritarian regimes. By providing an interactive globe that showcases each country's CBDC status—ranging from no activity to research, pilot, or launch—the HRF's Tracker offers a comprehensive overview of the global CBDC landscape.
On November 14, HRF fellow Nicholas Anthony went over the new tracker's features and used terminologies. He stated:
"The tracker is a product of the HRF. It was announced in February that Janine Römer, Matthew Mezinskis, and I were awarded fellowships to work on and launch the tracker. Despite there being other CBDC trackers available, the Human Rights Foundation launched this project to fill a critical gap: raising awareness around the risks that CBDCs present to human rights and civil liberties."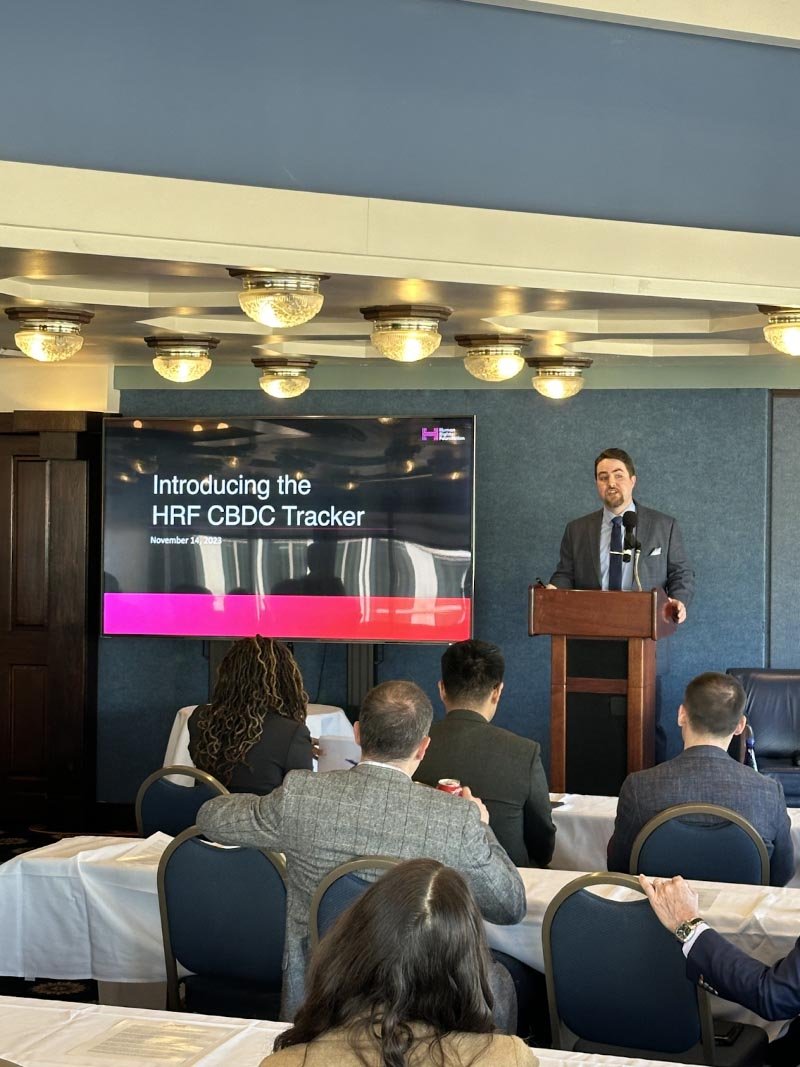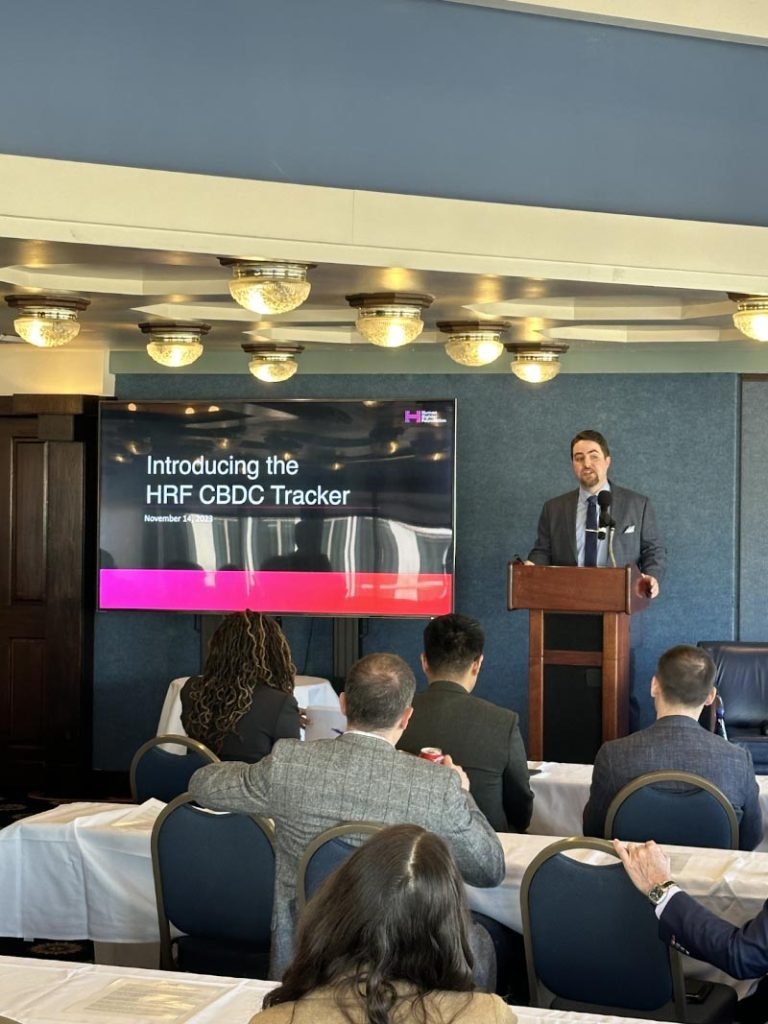 Notably, the HRF developed the CBDC Tracker by collaborating with a team of experts in central bank policy, digital rights, and privacy. According to the announcement, the initiative aims to serve as a valuable resource for human rights advocates, policymakers, and scholars interested in the intersection of digital currencies and civil liberties. Anthony states:
"The CBDC Tracker is the product of an 8-month fellowship at the Human Rights Foundation, where fellows track the progress of CBDCs in every country in the world and flag risks for civil liberties."
Progress of CBDCs Around the World
It is interesting to note that this initiative comes at a time when CBDCs are gaining prominence globally. In fact, 119 out of 193 governments are actively developing, piloting, or deploying their own digital currencies. Notably, Belarus, China, Iran, Russia, Saudi Arabia, Thailand, and Turkey are some of the countries currently piloting or deploying CBDCs.
As the world transitions towards digital financial systems, the HRF's CBDC Tracker stands out as a tool that not only tracks the evolution of CBDCs but also highlights their potential implications for privacy, individual freedoms, and human rights.
Related reading: