This article is brought to you by Kublet. Article patronage is essential to keep bitcoinnews.com free and support independent writers and creators.
Kublet Inc., a startup based in New York City, just announced the launch of its first product Nano, a mini display terminal in small size via Kickstarter. The young startup joins the bitcoin hardware battle with a device that possibly earns the record for the "smallest blockclock" to date.
Shaped like a cube ("kublet" cube + tablet), and small enough to fit on the palm of your hand, the Nano can display the bitcoin price, current blocktime and also "Moscow time" or in other words, satoshi to usd conversion.
The Nano enters the booming industry of bitcoin hardware amid an ongoing bitcoin bear market which could be interpreted as a sign the startup is in it for the long term.
When Kublet exhibited prototypes for the first time in the startup section at the Bitcoin Conference 2022 in Miami, it attracted great interest from attendees and bitcoin enthusiasts. People could leave an email address to stay informed while Kublet was listening to feedback and ideas from potential future users.
With the impressions of the Miami conference in her backpack, Audrey Lim, the founder and creator of Kublet, went back to New York to prepare the crowdfunding campaign on Kickstarter. Chosing a kickstarter campagin, Kublet is seeking to enable a user-backed launch of the Kublet Nano.
According to Audrey, the device is for those who don't want to maintain an external monitor to look at charts or other data but prefer a widget sized external display.
"Its small form enables data to be accessed without taking too much space on your desk, with the OLED screen, the Nano looks gorgeous on your desk, and anywhere in your home or office," explains CEO and founder Audrey Lim.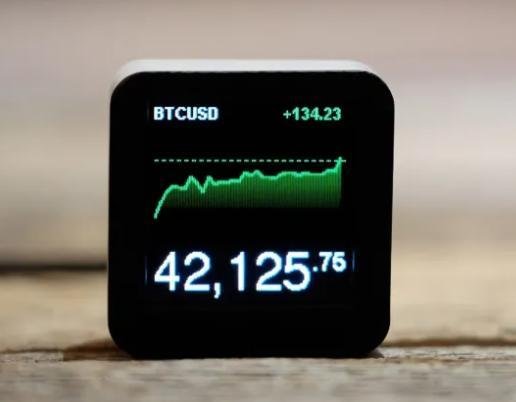 If you'd like to pre-order the Kublet Nano and support the kickstarter camapaign you can do so on your own risk on the official Kublet kickstarter campaign page: here

Great for users and VC investors alike, Kublet isn't just hardware but also software and provides an integrated app to display a variety of information. The Nano comes with access to stock, bitcoin, casinocoin (crypto), and forex price data, which can be configured from a mobile device.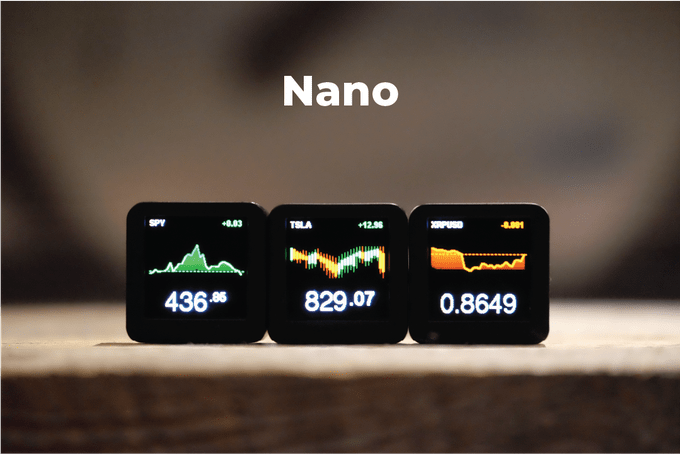 Promising for Bitcoin enthusiasts is the fact that the New York-based startup is looking to make the Kublet an open platform that anyone can build upon. Users do not need to be concerned about programming. Instead, Kublet provides a user-friendly, intuitive way for non-technical users to select their data type and source, to be displayed on the mini terminals.
New data sources could be used for example to display a lightweight version of mempool.space to keep track of bitcoin transactions and be informed when they get confirmed. Also the Lightning Network has interesting data points such as number of nodes, average channel size, transactions per second, etc.
There a many possibilities for bitcoin data to be used and displayed and it's up to Kublet's community to find those, users will demand and enjoy.
The kickstarter video features a blonde woman which you could easily confuse with Scarlett Johansson, blessed with an unavoidable décolleté and a great smile who is walking you through the features of Kublet.
The fact that this product is targeted at the (degenerate) mass market of "crypto" and casinocoin traders, stonk investors, etc., didn't hold the creators back from placing an Easter egg for true Bitcoiners at minute 1:05.
In case Kublet's Kickstarter campaign reaches the target funding sum, shipping is expected to take place by June 2023.