After its first successful film, The Great Reset Films and director Pierre Corbin launched a crowdfunding campaign to finance the new project.
The first movie "The Great Reset and the Rise of Bitcoin" landed a major success among the international audience. The next episode in the documentary series is titled "The Great Reset and the Fight for the US Dollar."
The crowdfunding aims to raise 0.42 BTC to finance the production and can be supported via the Geyser platform.
The film starts with a historic scene: animated illustrations and CGI cover the expansion of different civilizations throughout history, describing the ones that have also expanded their monetary control. (China, Rome, etc.). Finally showing very quickly what is still happening today, zooming in onto France and Central Africa, and then the U.S., and display their expansion to the world, finally zooming into Central America.
Using archive footage, stills and interviews, explain the history of Central America and the U.S. expansion there through interviews with local historians, local geopolitical scholars and local government officials. Combine archive footage/stills with map animations. Cover small stories from each of the countries in the region and finally focus on El Salvador.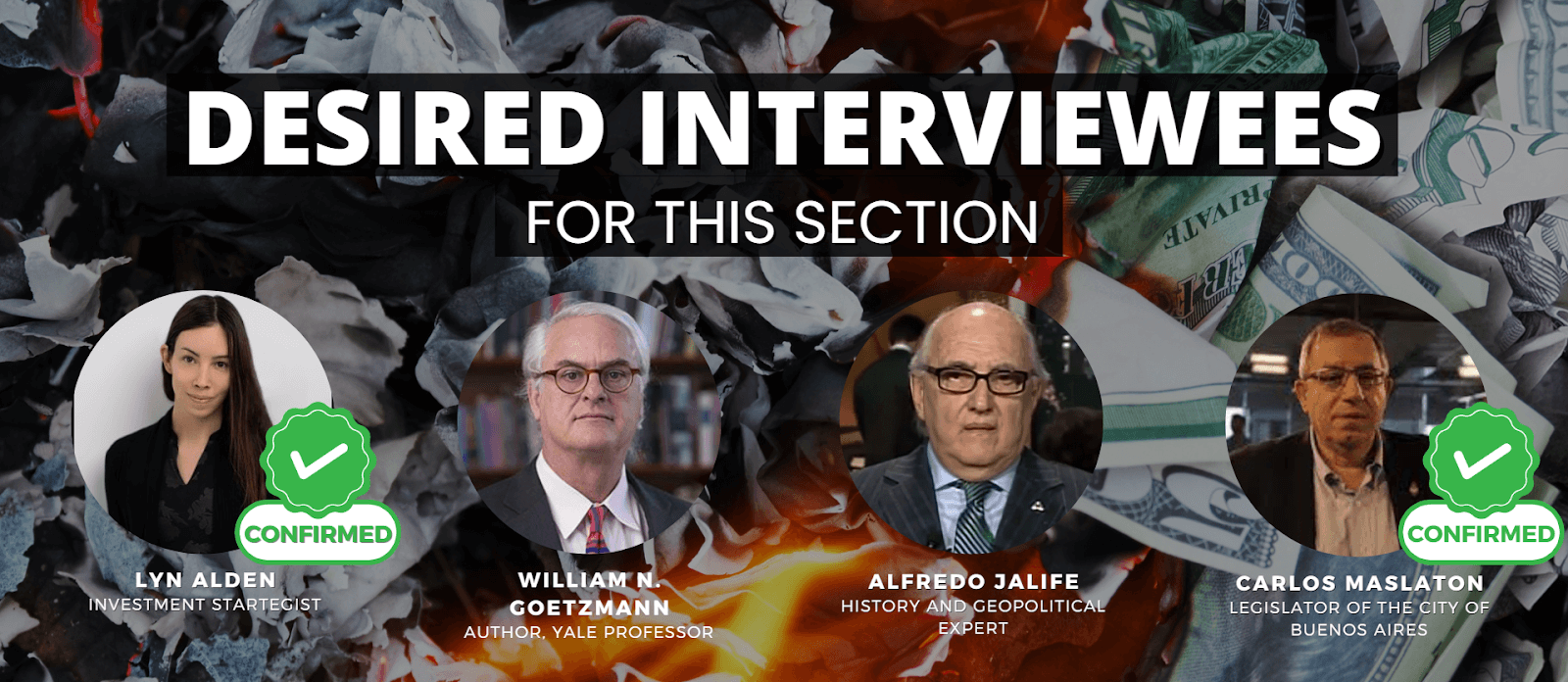 El Salvador has tried to break out of this U.S. dollar-domination through the adoption of bitcoin as legal tender. It is about nation-state sovereignty, but also individual sovereignty. The decision was influenced by views on inflation, freedom, remittances, and an attempt to bank the unbanked. Following this decision, the government of El Salvador has been under scrutiny from the U.S. government. Interviewing U.S. and local government officials will help viewers understand the motivations behind both sides of the story.
The adoption of bitcoin has gained interest within the rest of the Central American region and countries like Guatemala and Honduras have publicly expressed their interest in bitcoin adoption. So far, no other country in the region has taken the next step. Local government officials that are involved in the decision-making will be interviewed to explain the background.