The Plan B Bitcoin Conference is making a highly anticipated return for its second edition in October 2023 to Lugano.
Bringing together Bitcoin experts and enthusiasts from across the globe, the event hosts veterans such as Nick Szabo, Adam Back, and Tether CTO Paolo Ardoino.

The event serves as a platform for futuristic discussions on economics, financial autonomy, and the importance of free speech in the digital age.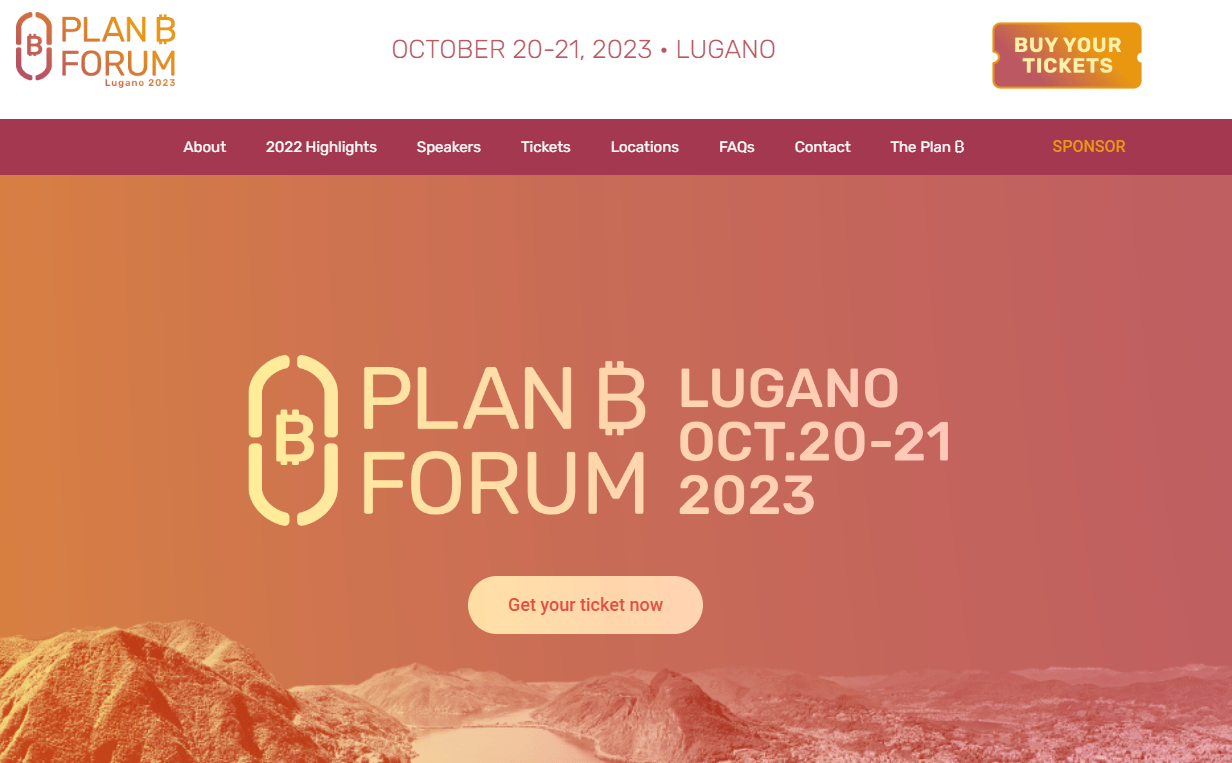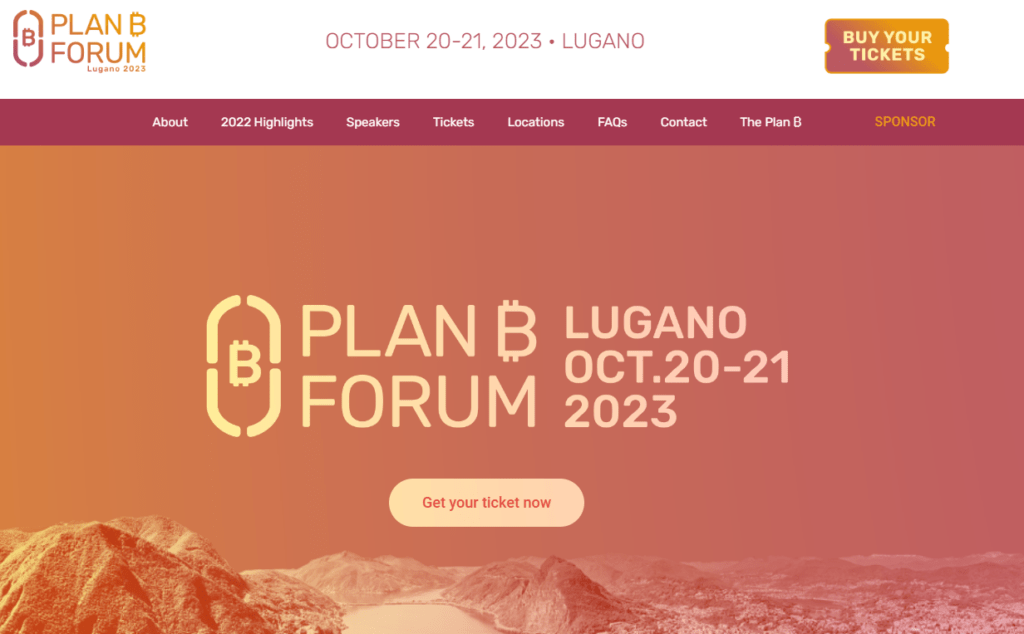 Scheduled to take place at the convention center in the beautiful city of Lugano, Switzerland, the conference boasts an impressive lineup of renowned Bitcoin luminaries and thought leaders hailing from various corners of the world. Distinguished figures such as Adam Back, Nick Szabo, Philip Zimmermann, Jameson Lopp, Max Keiser, Stacy Herbert, Jimmy Song, and even Michele Foletti, the Mayor of Lugano, are among the many notable participants.
The conference spans two days and encompasses multiple venues, including the Convention Centre, Villa Ciani, and Ex-Asilo Ciani. Attendees will have the opportunity to engage with a variety of content, including illuminating keynotes, insightful panel discussions, and enriching masterclasses.
The 2022 Plan B conference set a high standard with its inspiring speeches including topics such as "The Death of Decentralization in SMTP" by Jameson Lopp, "Conquering Time and Space" by Max Keiser, and "How Bitcoin Mining Incentivizes Renewable Energy Build Out" by Jaran Mellerud, Adam Back, Kristian Csepcsar, and Natalie Brunell. The 2023 edition promises to maintain this level of excellence and allure.
In addition to thought-provoking speeches and keynotes, the conference also offers masterclasses and workshops on a diverse range of subjects. The 2022 event featured fascinating topics like "A Pre-History of Bitcoin" by Nick Szabo, "Austrian Economics and Monetary Theory" by Rahim Taghizadegan, and "Bitcoin Custody and Security" by Jameson Lopp, among others.
For attendees, there are three ticket categories available: Student, Peer, and Cyberpunk. These tickets can be conveniently purchased on the website using bitcoin (both on-chain and Lightning) as well as Tether tokens.
Regardless of the ticket type, all attendees will enjoy main stage access to keynotes and panels, entry to masterclasses and educational sessions, networking lunches on both days, personalized 1-to-1 networking opportunities, and admission to the Friday night dinner party and the Plan B closing party on Saturday. It's an event not to be missed for anyone passionate about Bitcoin and its impact on the world.

Will this years event feature another "internet-breaking" Bitcoin drone show? We will keep you posted on BitcoinNews.com and on X.
You can visit the event's website for more info and to purchase tickets : Plan B Lugano