In the third week of Sam Bankman-Fried's ongoing criminal trial, an important witness emerged from his inner circle. Nishad Singh, the former head of engineering at FTX, unraveled a systematic web of programming errors and an $8 billion financial gap that allegedly resulted from misappropriating customer funds, ultimately leading to the exchange's collapse.
According to the testimony, Singh requested a meeting with SBF after a text exchange with Ellison and Wang in June 2022. They used a Signal chat called #organization to discuss the potential public relations expenses for FTX if Alameda's financial issues became public. In the course of this conversation, he discovered that Alameda was borrowing $13 billion worth of user funds from FTX.
Singh also claimed that he "learned of a hole" in the exchange's finances in September 2022, noting an alarming gap of around $8 billion. Despite knowing this, he approved transactions that he "implicitly" knew to have come from customer funds. That sum was purportedly channeled to Alameda Research, an affiliated trading firm associated with Bankman-Fried.
The "financial hole," as described by Singh, was "enormous." He stated that SBF had indicated that these funds were utilized for various purposes, including venture investments, political contributions, and real estate acquisitions.
SBF Allegedly Spent $1.3B on Celebrities and Sponsorships: Singh
Notably, Singh described how Bankman-Fried consistently disregarded objections from team members, focusing on extravagant investments to establish ties with celebrities, politicians, and influencers.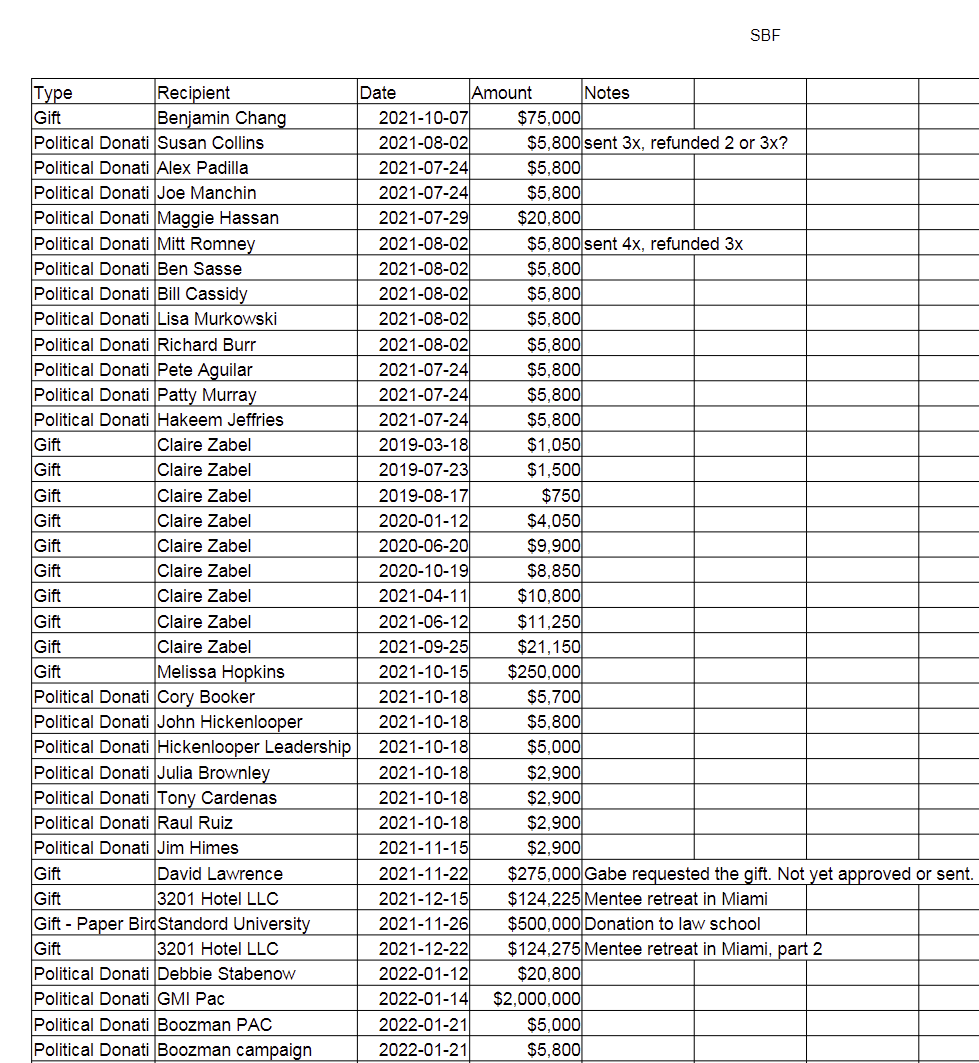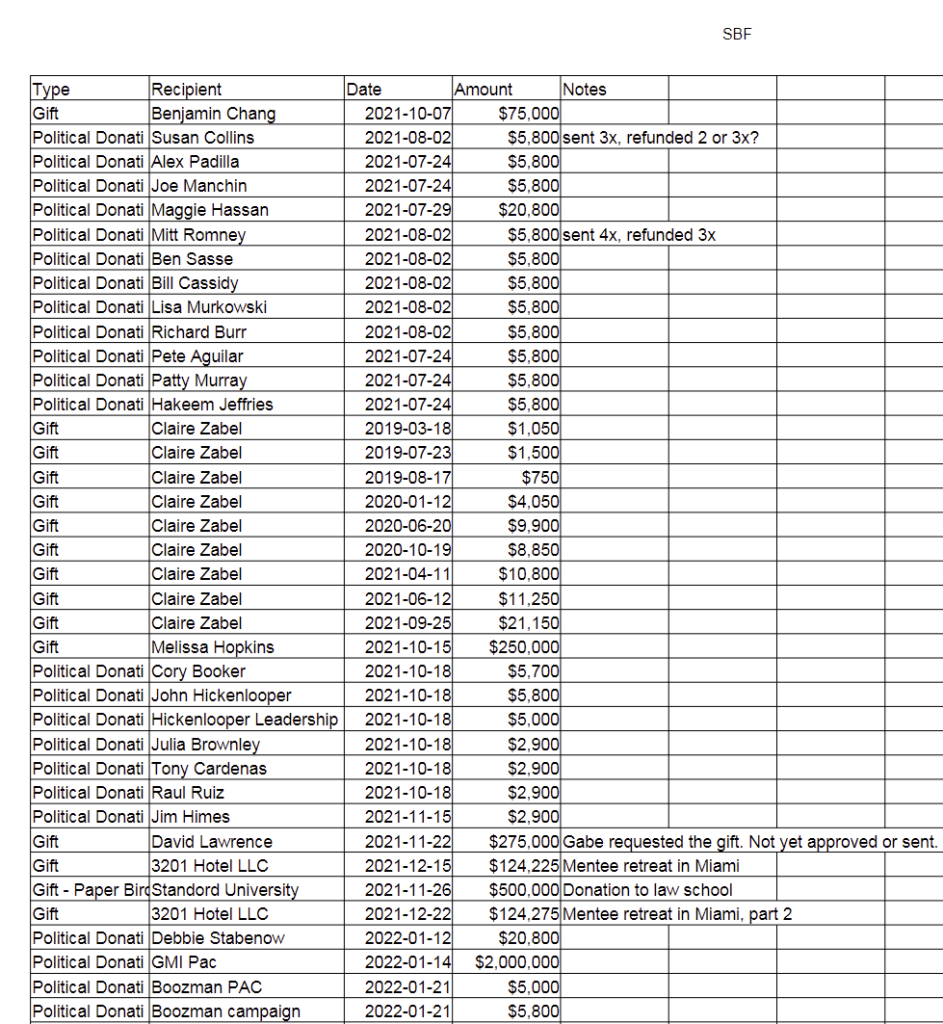 Singh said that among these expenses, the K5 outlay was the most disturbing, where SBF offered hundreds of millions of dollars of bonuses to the owners, Michael Kives and Bryan Baum. Notably, this lavish spending came after Bankman-Fried attended a K5 dinner with prominent figures, including Hillary Clinton, Katy Perry, Orlando Bloom, Leonardo DiCaprio, Kris Jenner, and Kylie Jenner.
During the trial, the jury was presented with a staggering spreadsheet of celebrity sponsorship deals by FTX. These deals amounted to a jaw-dropping $1.13 billion, which included $205 million for the FTX arena in Miami, $150 million for Major League Baseball, $28.5 million for Stephen Curry, $50 million for Tom Brady and Giselle Bundchen, and $10 million for Larry David.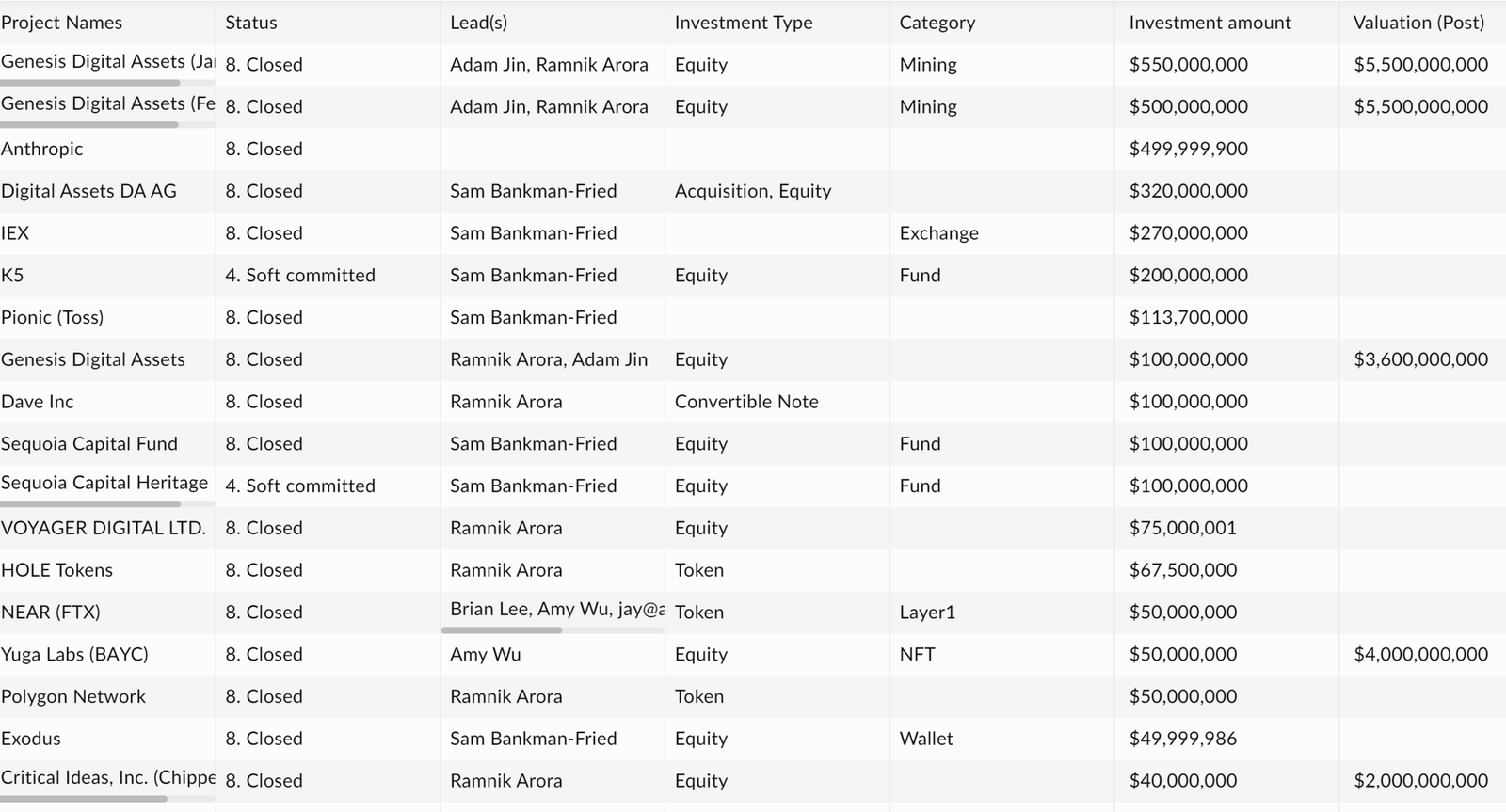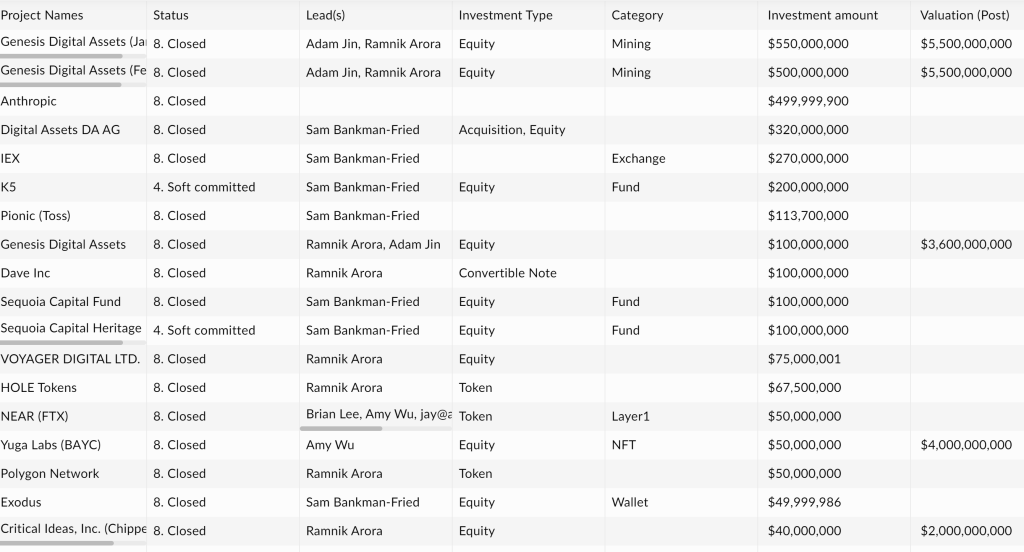 SBF's Dismissive Attitude
Singh's testimony shed light on his attempts to address concerns about lavish spending with Bankman-Fried. However, he often received no response, and when SBF did reply, it was typically dismissive, suggesting that Singh lacked the necessary context.
Furthermore, Singh recounted an incident where the company incurred losses of $20 million, and SBF blamed people like Singh for sowing doubt and creating problems. Singh's revelations underscore the complex financial details and the magnitude of investments within FTX and Alameda, offering a deeper understanding of the ongoing trial.
Singh is one of the star witnesses in the fraud case against SBF. He, along with two prior prosecution witnesses, FTX CTO Gary Wang and Alameda CEO Caroline Ellison, had already pleaded guilty. His recent courtroom testimony helped in connecting the dots between the testimonies of the other two and that of FTX engineer Adam Yadidia.
The executive claimed that he built FTX with a sense of purpose. However, he later realized that "five years of blood, sweat, and tears turned out to be for something evil." Monday's testimony by Singh provided compelling evidence for prosecutors, pointing to Bankman-Fried as the primary decision-maker and the central figure behind the alleged scam.
Related reading: