Written by Niza González and Ryan Dixon. Edited by James Forster.
The Emergence of Bitcoin Lightning Network and The Smart City Projects
With the rising popularity of Bitcoin throughout the years, the original network has recently upgraded its scalability to improve its everyday transactions. This upgrade is the Bitcoin Lightning Network (LN), which emerged as a second-layer protocol built on the Bitcoin blockchain.
This innovative solution improves scalability and transactions throughput, enabling fast, low-cost, and scalable transactions, making it suitable for microtransactions and everyday payments. By establishing direct payment channels between users, LN enables off-chain transactions without the need for extensive confirmations on the Bitcoin blockchain.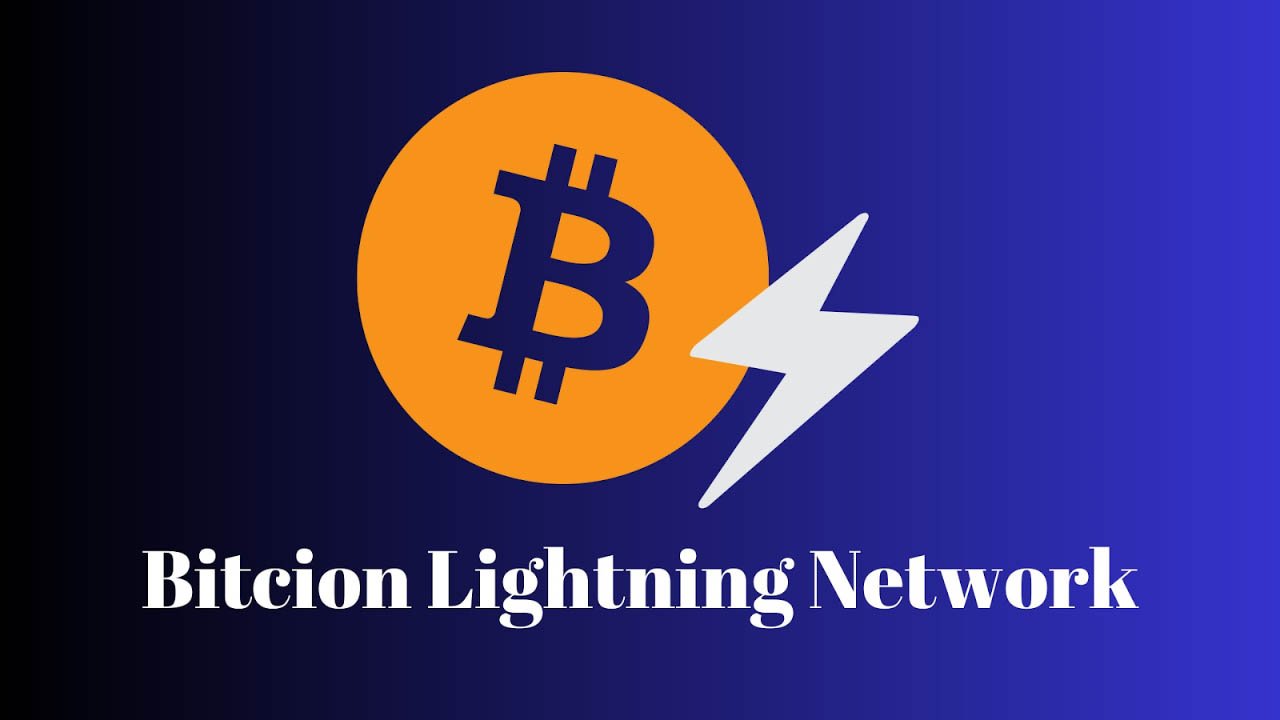 Its emergence is driven by the desire to make Bitcoin more accessible, efficient, and suitable for microtransactions, ultimately enhancing the overall user experience and unlocking new use cases for Bitcoin in various industries.
As the world moves forward to adapt to technological advancements, the smart city projects have become more relevant for urban planning and improving people's quality of life. Smart cities are urban areas that incorporate technology in their administration and urban development to enhance the quality of life of their residents by providing more technological and efficient services.
Emerging technologies, such as artificial intelligence, the Internet of Things, 5G communications networks, and particularly digital payments on open networks are powering smart cities to enhance their urban efficiency. By adopting these technologies, smart cities aim to create seamless, connected ecosystems that enable faster and more efficient transactions, improved resource management, and enhanced governance.
The emergence of LN, as an upgrade to the original network, showcases the potential of this technology to revolutionize not only the financial sector but also the broader urban landscape. By enabling fast and low-cost transactions, the LN adoption holds the potential to bring numerous benefits to smart cities, enhancing efficiency, accessibility, and the overall user experience.
Bitcoin Adoption Today
El Zonte – El Salvador
El Zonte in El Salvador, also known as Bitcoin Beach, began in 2019 from an undisclosed amount of bitcoin donated to start a Bitcoin circular economy. Since then, nonprofits such as the Blockchain for Humanity Fund, Missionsake, and BitByBit Fund have provided educational workshops for people of all ages on financial literacy and how to use Bitcoin in their everyday lives.
All donations to Bitcoin Beach and the nonprofits operating there are exclusively kept in bitcoin, while all businesses also accept bitcoin as currency. This white paper lays out a solid foundation for the guiding principles of the city and their website includes information regarding the three phases they are following for embracing Bitcoin adaptation at Bitcoin Beach. Bitcoin could also save hundreds of millions of dollars for Salvadorians in remittance fees.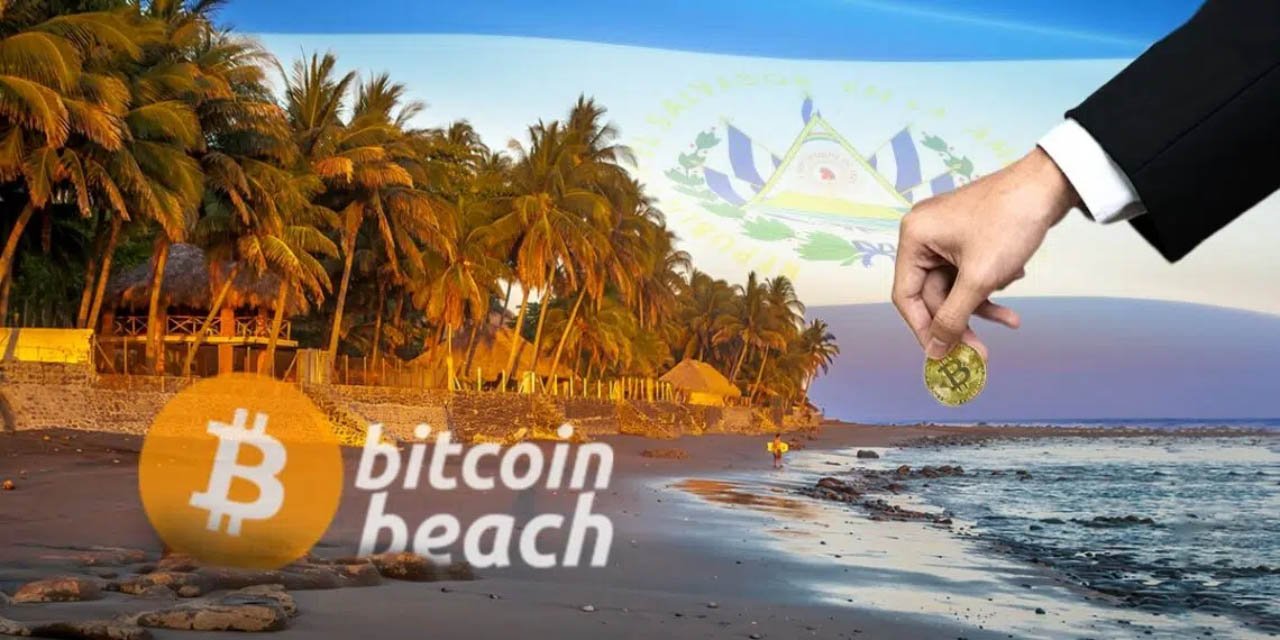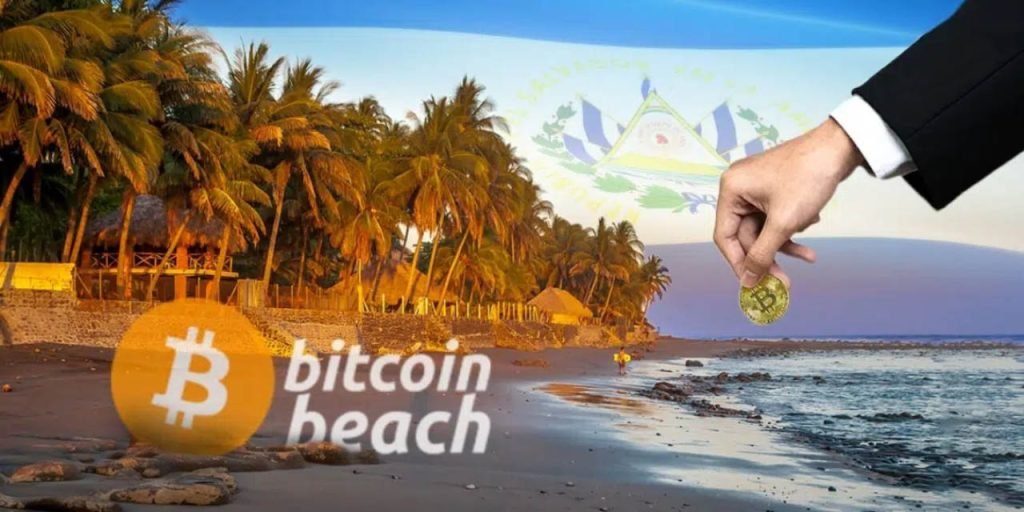 Arnhem – The Netherlands
Arnhem Bitcoin City (or Arnhem Bitcoinstad in its Dutch native language) was founded in 2014 by 4 Bitcoin enthusiasts to demonstrate that general purchases can be made without being dependent on banks. In May 2014, 15 businesses began accepting bitcoin as a payment method. As of 2023, BTC Map shows that there are almost 70 businesses accepting bitcoin.
Bitcoin-accepting businesses peaked in 2019 with 145 in Arnhem. New legislation in 2020 required companies converting fiat on behalf of third parties to get an additional license. Their official website includes information on upcoming events, such as Bitcoin conferences and hackathons, and a list of known businesses that accept bitcoin.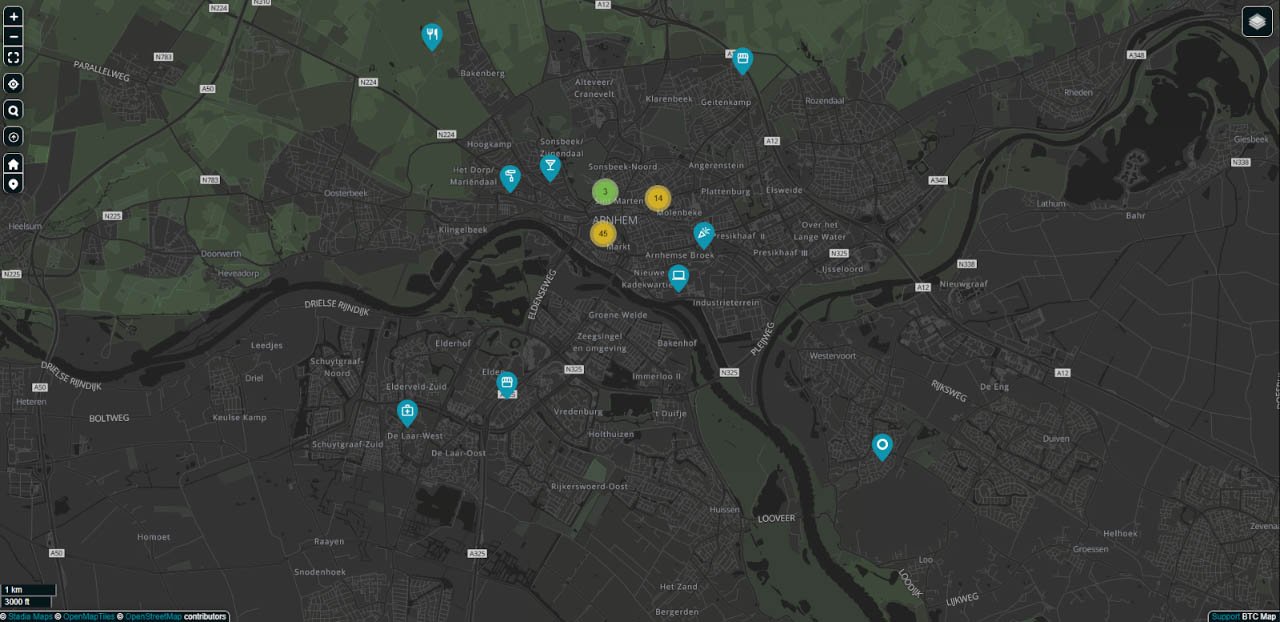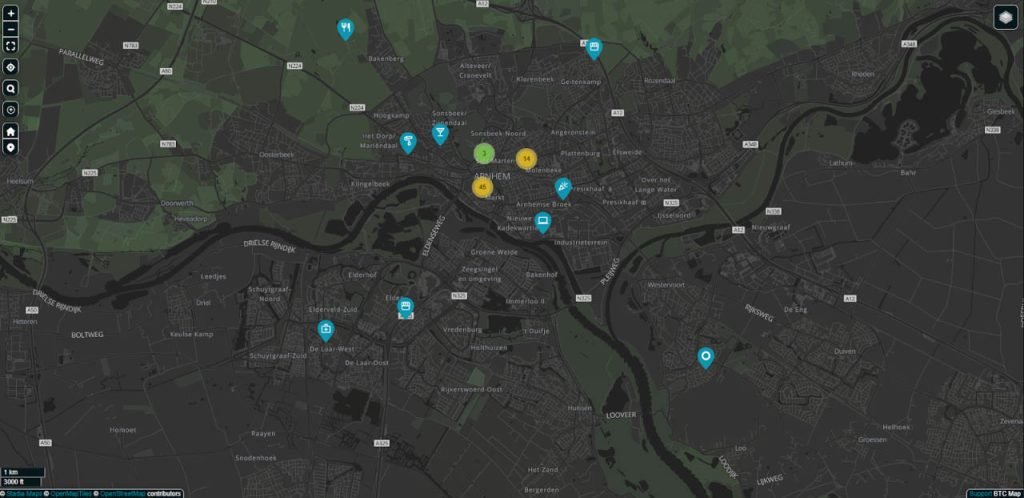 Japan
Japanese utility company Tokyo Electric Power Grid (TEPCO) recently announced they're collaborating with mining rig manufacturer TRIPLE-1 to capitalize on excess energy through Bitcoin mining and artificial intelligence computation.
This partnership is through a subsidiary of TEPCO called Agile Energy X, in which they signed a memorandum of understanding (MoU) with TRIPLE-1. New legislation in Japan has now made cryptocurrency issuers (in Japan) exempt from paying a 30% corporate tax on unrealized gains according to a June 20th revision to the law by the National Tax Agency.
Riga – Latvia
Riga, Latvia hosts the Bitcoin-exclusive conference, the Baltic Honeybadger conference. The week-long conference has been happening since 2017 and it offers speakers from multiple industries with a single main goal: advancing Bitcoin. When flying to the conference, bitcoin is accepted for purchasing flight tickets with Air Baltic.
Lugano – Switzerland
Stablecoin provider, Tether, and the City of Lugano, Switzerland signed an MoU in March 2022 to pave the way for the ability to adopt Bitcoin, Tether, and LVGA tokens as legal tender. Officially called Plan ₿, the joint initiative will also allow city residents to pay their taxes in the previously mentioned cryptocurrencies. Grants are being provided for students, while incentives and start-up funding are being offered to eligible companies.
New Cities And Their Developments Toward Technological Advancements
As smart cities leverage technology into their urban planning and administration, the LN has the potential of becoming an adopted technology. In the last two decades, new cities have started to emerge as smart cities, tech hubs, and financial centers and are pursuing ways to enhance everyday transactions.
The Charter Cities Institute, a nonprofit that is aiding the urbanization wave by advising new cities with better governance, created the New Cities Map. This is a project to identify and map every modern new city in the world, allowing researchers, urban planners, and policy advisors to understand new ways of governance following urban developments. The map enables visualizations that allow users to identify the focus of a new city.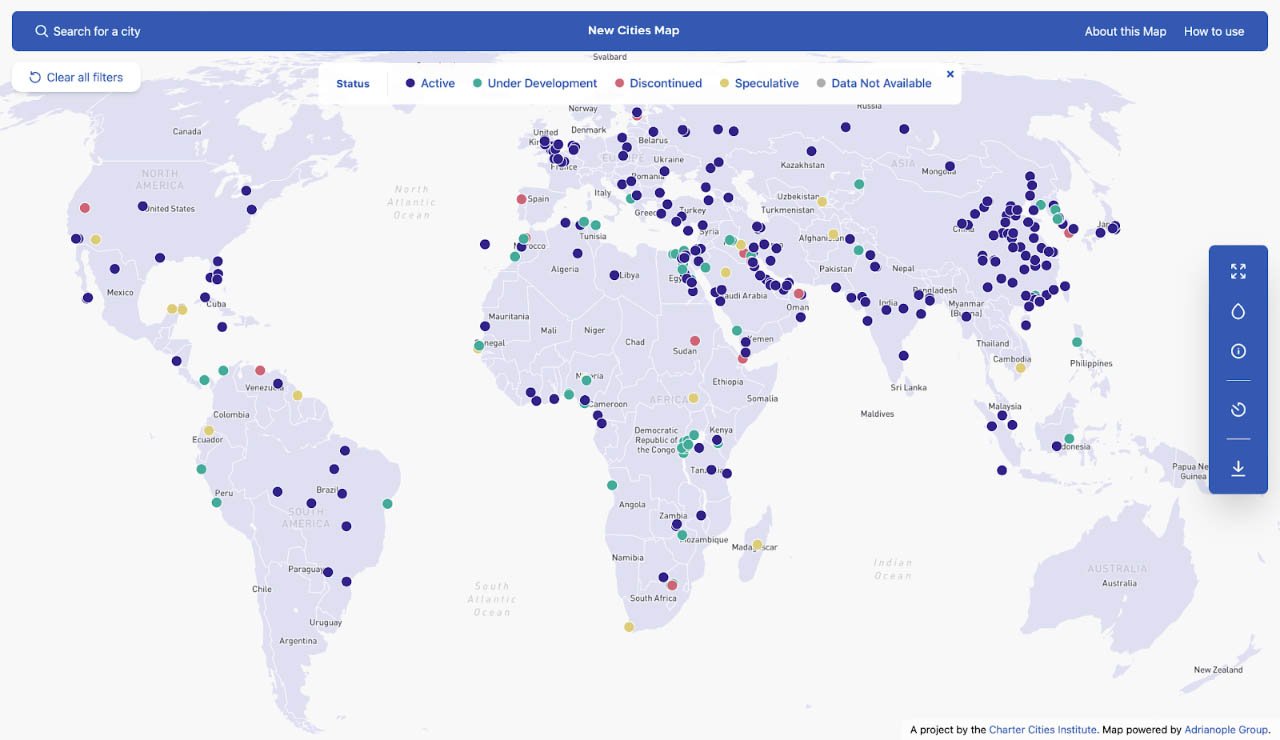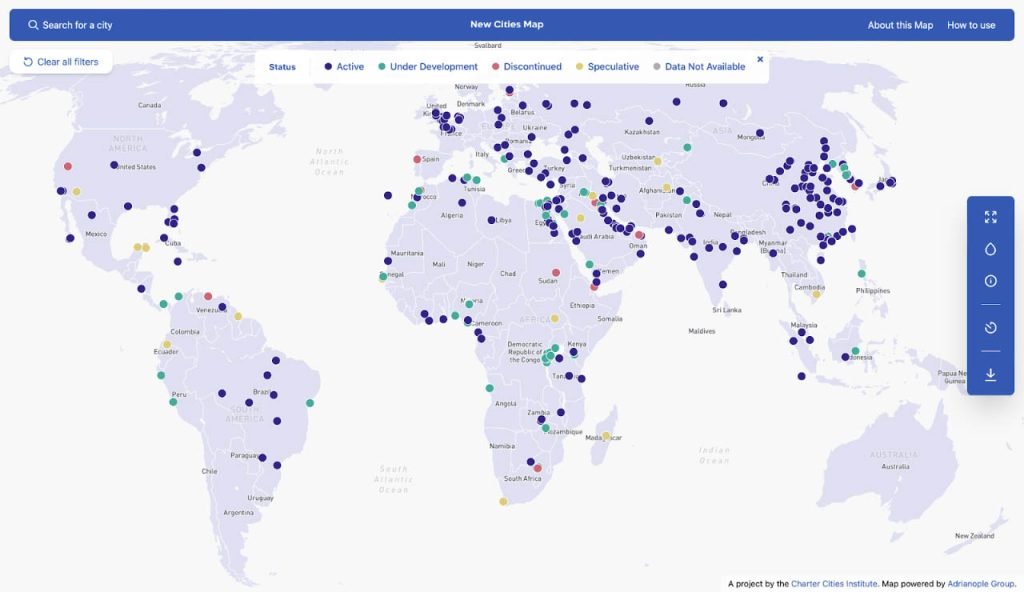 Conclusion
As more cities adopt the Bitcoin Lightning Network, new possibilities for urban environments will be available by restructuring the way people make transactions in a fast, low-cost, and scalable way. The integration of this technology in smart cities streamlines financial processes, opens up innovative applications, and prepares the way for a seamless digital economy.
Real-world examples such as Bitcoin Beach, Arnhem Bitcoin City, and the TEPCO-TRIPLE-1 collaboration in Japan demonstrate the successful implementation of Bitcoin in smart cities. With ongoing advancements and further exploration, smart cities have the potential to modernize transaction methods, such as the Bitcoin Lightning Network, leading to an improved quality of life for residents and foster economic growth in the digital age.
The Adrianople Group is a business intelligence firm that focuses on special economic zones and cartography. They created the Startup Cities Map and Open Zone Map.