In Iran, a visionary skyscraper which includes a cryptocurrency mining facility is on the drawing board as part of the 2019 Evolo Skyscraper Competition.
Named the JCPOA Tower, the structure is essentially a complex water theme park rising to 1837 ft (560 meters) with an open tiered system which allows spectators to view the swimming pools and internal structures that make up the park from outside.
Another unique aspect of the tower, imagined by the designers to sit atop Tehran's Abbas Abad Hill, is its primary function as a complex for cryptocurrency mining, and a symbol of national resistance against US sanctions imposed on Iran.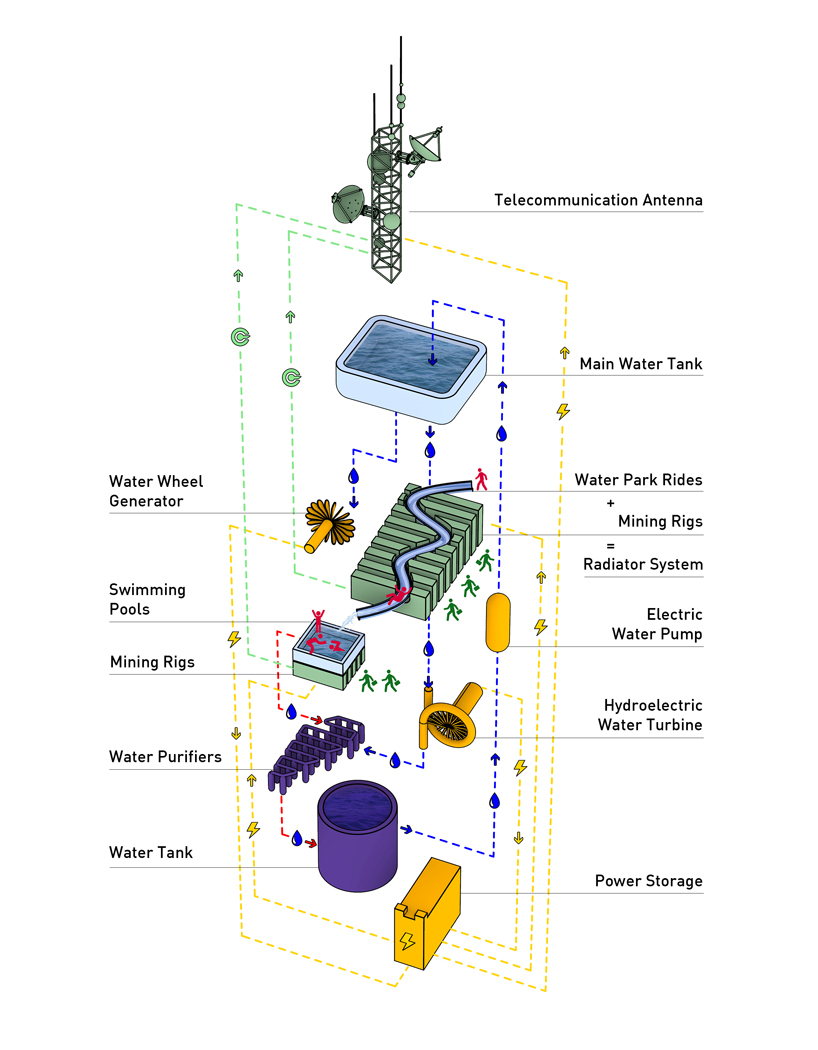 In 2018, the Iranian Cyberspace Council Secretary declared that cryptocurrency mining had been accepted by the country's major authorities. That move indicated that the government of Iran has a use for cryptocurrency in mind, by its proposed development of a mining platform, plus its continued discussions around a national cryptocurrency, albeit a move which appears to be aimed at establishing measures to circumvent possible trade sanctions from the US.
Draft legislation has been introduced by the US Congress in order to prevent damaging the nation's sanctions imposed on Iran. If made law, the proposed 'Blocking Iran Illicit Finance Act' would impose sanctions on any foreign nationals who are seen to support the development of an Iranian national cryptocurrency.
Whether the tower becomes reality remains to be seen, but even on the drawing board, it will be viewed by many in the region as a show of strength against sanctions.
Follow BitcoinNews.com on Twitter: @BitcoinNewsCom
Telegram Alerts from BitcoinNews.com: https://t.me/bconews
Want to advertise or get published on BitcoinNews.com? – View our Media Kit PDF here.
Image Courtesy: Pixabay