If you're looking for a place to buy bitcoin in Canada, this article is for you. We've reviewed a brand new bitcoin-only onramp called Beaver Bitcoin and boy are we excited.
Table of Contents
What is Beaver Bitcoin?
One thing standing in the way of the general masses taking the orange pill is how intimidating it can be to buy bitcoin for the first time. Stacking sats is easy once you get going, but for newcomers it can be a confusing process.
In Canada, at least, that problem is a thing of the past.
Beaver Bitcoin is a bitcoin-only exchange that simplifies the process of dollar-cost averaging bitcoin, eliminating the swarms of altcoins that clog up the screens of other exchanges.
Designed to be as user-friendly as possible and focused entirely on bitcoin, Beaver Bitcoin is surely one of the top tools for onboarding the next generation of Canadian Bitcoiners.
With a minimalist KYC that goes no further than the regulatory requirements and a commitment to being non-custodial, Bitcoiners in Canada who have already taken the orange pill might have found their new favorite exchange.
Beaver Bitcoin's Ethos
Beaver Bitcoin was founded by Aubrey Jesseau, who began his bitcoin journey in 2016 after an abortive attempt in 2014 when he had difficulty buying the digital asset with his Canadian credit card.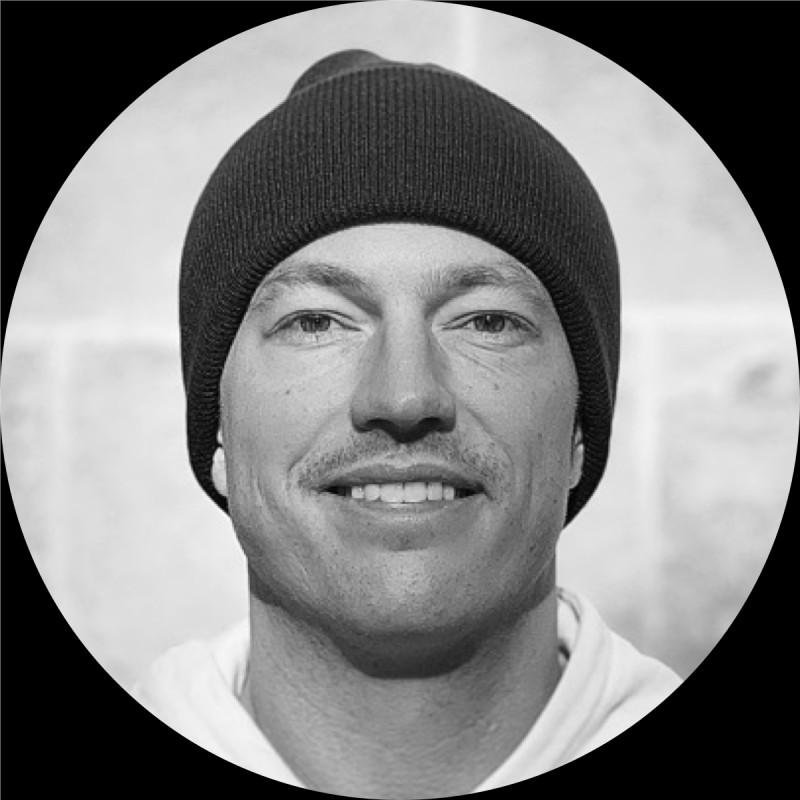 After initially finding interest in Ethereum and other altcoins, he realized that bitcoin was the only option after becoming orange-pilled by prominent Bitcoin educators, such as Parker Lewis and Robert Breedlove.
When his family and friends he had orange-pilled kept coming to him asking about the altcoins they were seeing on the exchanges they were using, Jesseau realized something had to change in how we buy bitcoin.
He founded Beaver Bitcoin, a bitcoin-only exchange with a simple user interface that disposes of the crypto-alternative scam-coins that plague many exchanges.
Unlike those other exchanges, Beaver doesn't hold any of your bitcoin — it's completely non-custodial.
Beaver's mission is to help people turn Canadian dollars into bitcoin in a wallet they have full control of. The bitcoin-only position and focus on dollar-cost averaging removes the temptation users might have to trade or time the market.
This dedication to the bitcoin ethos of "bitcoin, not crypto" and self-custody will appeal to bitcoin veterans while ensuring newcomers are familiarized with the core tenets straight off the bat.
Bitcoin Only, KYC, and Non-Custodial Exchange
There are three core components to Beaver Bitcoin's commitment to Bitcoin's values.
Beaver Bitcoin doesn't include altcoins. These only serve to confuse people who don't understand the difference between bitcoin and these other "assets," as well as clutter up the user interface, creating a daunting sight for beginners.
Beaver also keeps KYC to a minimum. While some is necessary to keep Canada's regulators happy, Beaver limits it to only what they need, and no more: a photo ID and some selfies (front and profiles).
Beaver is also non-custodial, fully in-keeping with the "not your keys, not your bitcoin" mantra. Bitcoin is too precious to keep it exposed to third-party risk, and as we all know, almost everyone is a scammer that just wants your bitcoin.
Dollar-Cost Averaging (DCA)
Beaver Bitcoin does allow you to buy bitcoin instantly, just like other exchanges, but its key value proposition is how it simplifies the process of DCA.
DCA is when you spend a regular amount of fiat in regular intervals, in this case to buy bitcoin.
Unlike trying to game the market by buying the dips and selling the peaks (an infamously risky and stressful process), DCA is a low-risk and low-stress.
DCA is fantastic for anyone looking to use bitcoin as a long-term store of value and savings vehicle. In fact, if you had started DCAing bitcoin at any point in the past, even at the peak, you would currently be in profit.
Most exchanges that facilitate DCA force you to pay into a balance, which they then draw from.
Beaver simplifies this process by connecting your bank account as well as a self-custody bitcoin wallet.
You set up an amount you want to spend each week, with a minimum of $100, and it will automatically draw directly from your account, depositing the bitcoin in your bitcoin wallet.
How To Use Beaver Bitcoin
To use Beaver Bitcoin, you must be a Canadian resident and at least 18 years old.
Sign-up is simple; you just use an e-mail address and create a password.
This is where the KYC comes in. You only need to provide a photo ID. and some selfies to prove you're a real person, and once you're verified: voilà!
At this point, you simply provide the details to your bank account so Beaver can withdraw the funds it needs to DCA each week, and then a bitcoin wallet address for it to deposit into.
From this point onwards, it's stacking sats.
You can set up a recurring buy with a range of options for how much you want to spend or set a custom amount.
Beaver will withdraw the funds, hold them for five days (this is a settlement process with the bank and is outside of Beaver's control), and then buy the bitcoin and deposit it in your bitcoin wallet.
You can pause or cancel your DCA orders at any time. Ultimately, you're in control.
You can also buy bitcoin on the spot, separate from your DCA, just like on any other exchange.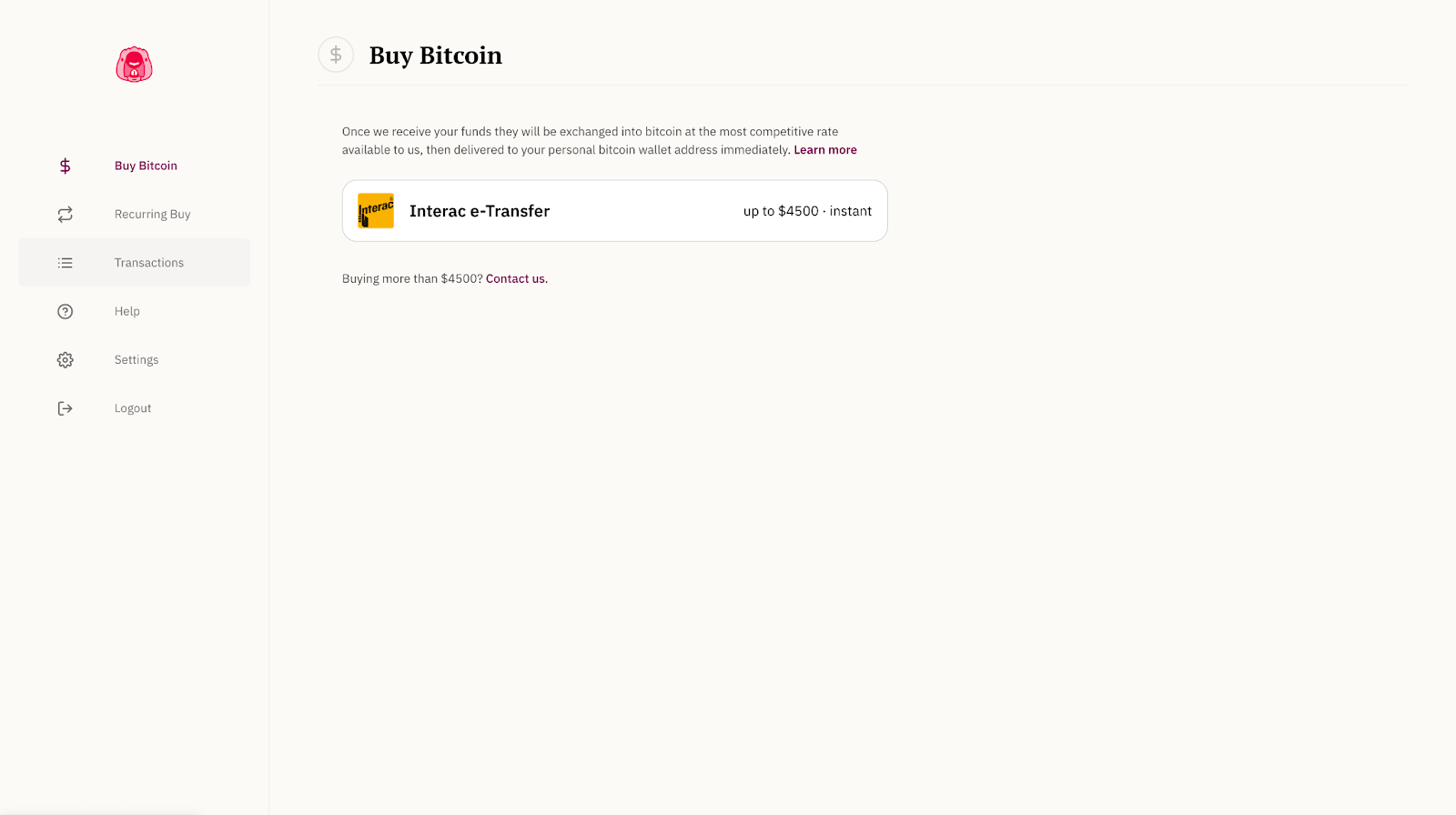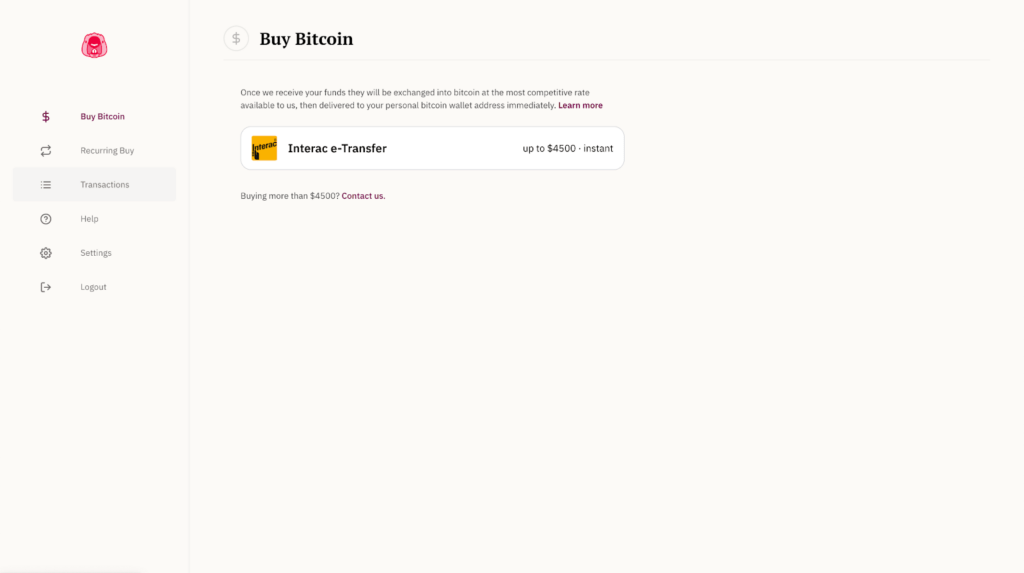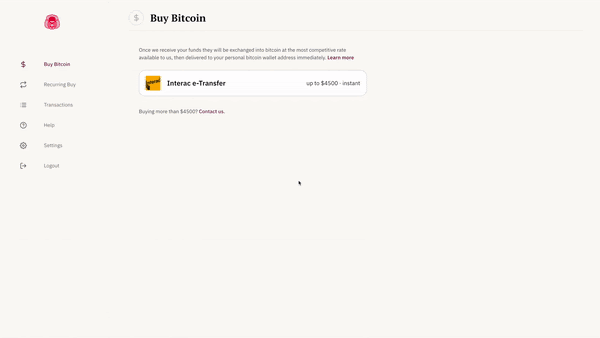 Beaver also handles all the fees for you, which would normally include miner and withdrawal fees. You simply pay a 1.5% flat rate, so there are no hidden surprises.
As bitcoin adoption grows, more and more people are going to want to jump on board for fear of missing out. With exchanges like Beaver Bitcoin, the process has never been easier.
Beaver Bitcoin Video Review