culture
Life is full of "aha" moments. "Aha." It's barely even a word, but it invokes a great deal of meaning. It is that moment of resonance where something clicks. That
DeFi
Rootstock, the smart contract platform built on bitcoin, has introduced a fresh initiative aimed at accelerating the growth of decentralized finance (DeFi) on the bitcoin network.
👀 WATCH: Reporter Paul Down In Costa Rica!
Join The Bitcoin News Movement!
The bitcoin news community educates and informs about sound money.
As a news platform we provide a space to observe, discuss and cover the orange revolution and allow the community to speak and spread bitcoin stories where it matters.
We give a voice to small projects and help underground news to go around the world. 
Join our mission and help spread the word: Bitcoin has already won.
Join The Bitcoin News Telegram Group
Regulation
We got you, know your customer (KYC) is not a very sexy topic. However, we experienced a lot of misleading information about this topic and wanted to bring some clarity to it. Facts instead of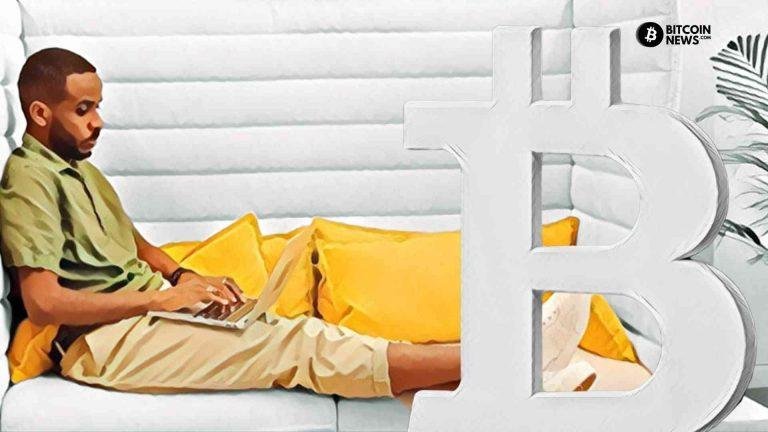 Sending bitcoin is easy nowadays. Just scan a QR code or enter the receiving address, press send and you're done.
But how private is sending bitcoin? And more importantly, what is better, native bitcoin privacy tools
Article Patronage
Nodes are a fundamental element of Bitcoin's core infrastructure. Without full nodes, a decentralized peer-to-peer currency would not be possible. Nodes ensure that the Bitcoin protocol doesn't change under a possible attack. They also validate every
Bitcoin UTXOs
What Is a Bitcoin UTXO? In Bitcoin, UTXO stands for "Unspent Transaction Output". But what does that mean, and how does it work? In this explainer guide we will learn the basics of UTXO. Let's
Bitcoin
After leaving the Unconfiscatable conference with some new hardware and other goodies, BitcoinNews decided it would be interesting to dive into a review of the new Blockstream Jade wallet. The packaging is clean and simple. This is what it looks like right out of the
Bitcoin
It was a comeback for eBay Inc. CEO Jamie Iannone on Thursday at the company's investor day. In his first meeting with analysts since assuming the CEO role at eBay (nearly two years ago, Iannone outlined a long-term strategy for accelerating growth — including plans
Our Story
We are a team of Bitcoiners on a mission to educate the world about sound money. We believe Bitcoin is the key to the second renaissance and will shape our future. Fix the money, fix the world.
On our website we cover latest bitcoin news and curate opinion and insights from experts in the field. Bitcoin news from el salvador and the rest of the world will keep you up-to-date. With the bitcoin news feed on Twittter you'll get the information faster than anyone else.
On BitcoinNews.com we differentiate clearly between "crypto" and sound money and keep a strict focus on Bitcoin. With Bitcoin News articles, stories and reports you will get everything you need to start and advance your bitcoin journey.

Join Bitcoin News today and position ahead of the curve.