El Salvador, which adopted bitcoin as a legal tender in 2021, is set to experience a remarkable 70% surge in bond returns in 2023. The impressive performance of the bond has attracted the interest of institutional giants like JP Morgan, Eaton Vance, and PGIM Fixed, leading President Nayib Bukele to confidently proclaim, "I told you so."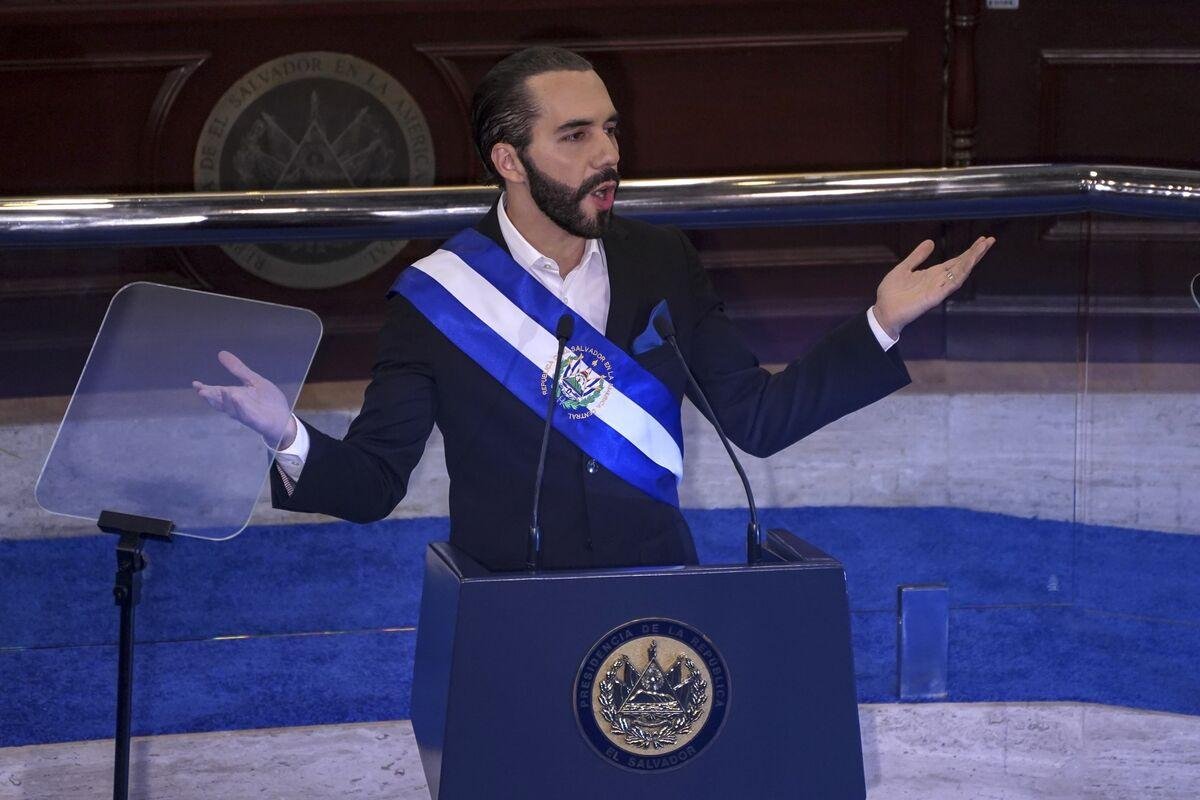 In addition to these institutional giants, Lord Abbett & Co LLC, Neuberger Berman Group LLC, and UBS Group AG have also invested in El Salvador's debt securities since April, as reported by Bloomberg.
Paolo Ardoino, the chief technology officer of Bitfinex, highlighted that this surge in El Salvador's bond performance reflects investor support for the country's financial policies. It signals a renewed interest in investing in the El Salvador story.
Ardoino further emphasized the significant interest in digital asset issuance and renewable energy investments. The country has renewable energy investments in abundance, which are being utilized for bitcoin mining and providing energy to the national electrical grid.
This growing demand for El Salvador's debt securities in 2023 sharply contradicts the forecasts made by financial analysts. This is due to the initial skepticism surrounding the country's bond performance when bitcoin was first adopted as legal tender. The adoption of bitcoin created uncertainty among investors, with financial agencies casting doubt on El Salvador's financial future.
In February 2022, Fitch, the American credit rating agency, downgraded the country's long-term Issuer Default Rating due to policy uncertainty and concerns about bitcoin adoption. The downgrade rating was also fueled by an $800-million debt payment due in January 2023.
However, El Salvador defied expectations by fully paying off the $800 million debt within the stipulated time at the beginning of 2023. This act restored confidence in the country's bond performance. President Nayib Bukele proudly highlighted that they had proven wrong all the finance pundits who doubted their ability to meet debt obligations on time after adopting bitcoin.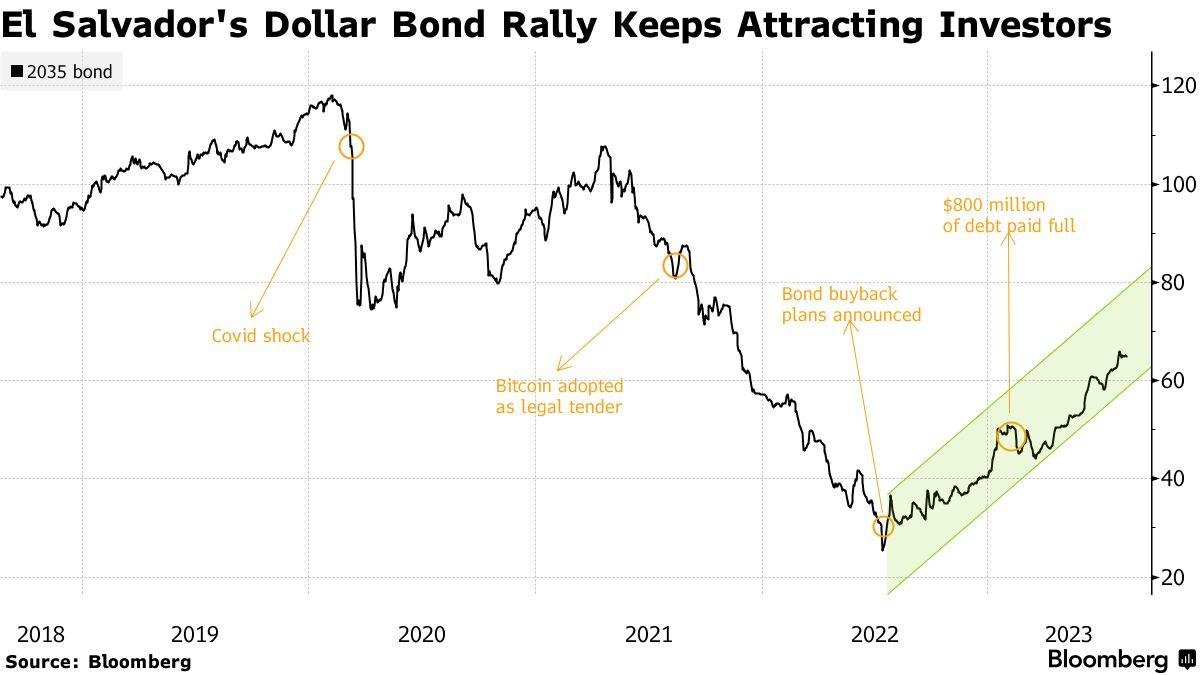 This rise in investor confidence is evident in the bond's performance throughout 2023. During the same period, El Salvador also passed a landmark bitcoin bill, setting the stage for the issuance of a bitcoin-backed Volcano bond.
Despite facing criticism since adopting bitcoin as legal tender alongside the US dollar in September 2021, El Salvador and its president have seen a complete turnaround in the perception of their debt securities. Institutional giants who were once cautious against investing are now eager to participate, showcasing the transformative power of bitcoin adoption.