In the midst of a heated presidential battle with the promising libertarian pro-Bitcoin candidate Javier Milei, Argentina hosted the 11th edition of the Latin American Bitcoin and Blockchain Conference (LABITCONF) on November 10th and 11th. The event took place in Buenos Aires, a city known as "The Paris of South America", with beautiful architecture and vibrant culture.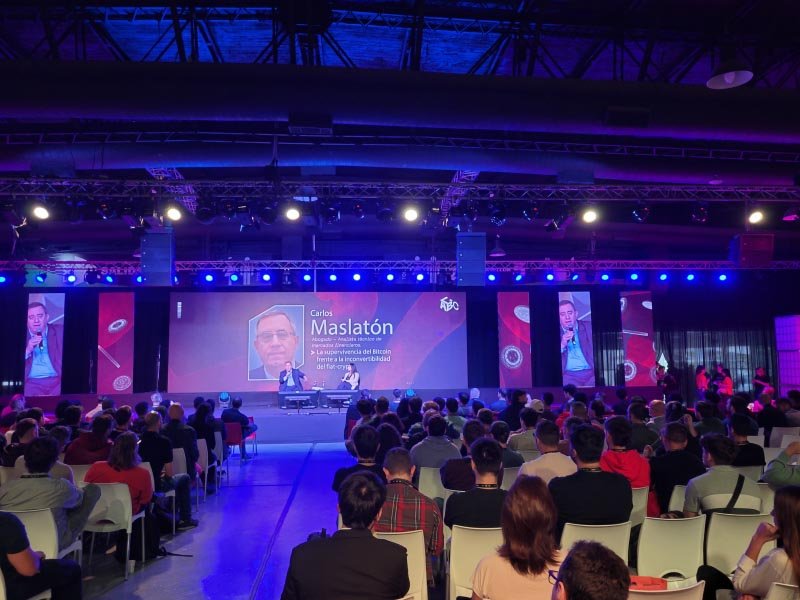 Labitconf And the Economic Landscape
Argentina is currently grappling with an economic crisis, characterized by 140% annual inflation, high corruption and around 43% poverty rate of the population. The parallel economy is highly dollarized, while the national statistics agency estimates that Argentines hold about $250 billion in foreign currency outside of the traditional banking system, accounting for more than 10% of bills in circulation globally.
Thus, in few other places, the idea of Bitcoin falls on more fertile ground than in Argentina: Many Argentines have turned to Bitcoin and other cryptocurrencies as a way to preserve their wealth and access alternative financial services.
A Thriving Community
Despite these challenges, the country boasts a very active crypto community. The Bitcoin Argentina meetup group alone has almost 10,000 members. Crypto adoption (Bitcoin and stablecoins) in the country is high, with several thousand attendees at LABITCONF reflecting this enthusiasm.
The Conference
LABITCONF, organized by the Bitcoin Iberoamerica Foundation and the Bitcoin Argentina NGO, serves as a meeting point for industry experts. The founder, Rodolfo Andragnes, stated:
"LABITCONF is the world's oldest event dedicated to Bitcoin and Blockchain."
The event featured seven stages with approximately 200 activities full of creativity and quality content. The conference was bilingual, catering to both Spanish and English speakers. It covered a range of topics, including Austrian economics, Bitcoin philosophy, legal and social impacts, use cases, Layer 2 projects, and the state of Bitcoin adoption in various Latin American countries.
As one of the main sponsors and an original Argentinian venture, Bitcoin Layer 2 project Rootstock (formerly RSK) was very present in the exhibition, the talks and people's discussions. Interestingly, the openness of the conference towards other blockchain projects resulted in fruitful discussions about what could be learned from one another.
The event also catered to beginners with a program designed to introduce them to the world of crypto while safeguarding them from common scams.
Notable Speakers
Even though it was not a Bitcoin-only conference, it featured many important figures in the Bitcoin space, including Michael Saylor (livestreamed), Elizabeth Stark (the co-founder and CEO of Lightning Labs), Lunaticoin (a popular Spanish podcaster), and Hong Fang (the CEO of OKX).
Saylor, who the audience greeted particularly cheerfully, emphasized why he sees Bitcoin as the most unique and smartest asset of all: It is an asset, a network, a protocol, and an ideology at the same time.
Related reading: Bitcoin Is an Unprecedented Blend of Invention And Discovery — Michael Saylor
A Cultural Experience
True to its Latin American roots, LABITCONF was a colorful event with warm people, extravagant fiestas, and a significant presence of local artists showcasing their remarkable works around crypto culture. Regarding entertainment options, it offered gaming tournaments, escape rooms, workshops, and art exhibitions.
Conclusion
LABITCONF 2023 was a resounding success, providing a platform for learning, networking, and entertainment. It served as a beacon of hope for a country in the midst of an economic crisis, demonstrating the potential of Bitcoin and blockchain technology as viable alternatives to the traditional financial system.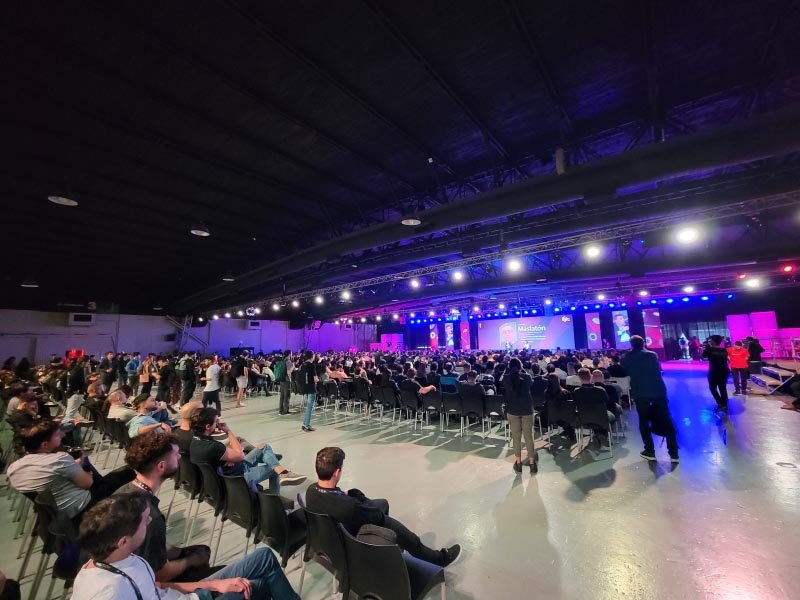 As Argentina continues to navigate its economic challenges, events like LABITCONF play a crucial role in educating and empowering its citizens about the need for decentralized economies. True to the motto of the conference, "LABITCONF is not a conference, it's an experience", the event definitely stands out and should not be missed by anyone interested in Bitcoin in Latin America and beyond.