A London bitcoin meetup goes racing. British family race team "BitcoinRacing" is gearing up for the world's first event that aims to shed light on the perils of inflation and financial surveillance. The Bitcoin Racing Challenge is a virtual sim racing competition, taking place on Thursday, July 27, at the renowned Sam Brooks Brewery in London.
Unleash Your Racing Skills at the Brands Hatch Circuit
Sim racers of all levels are invited to participate in an exhilarating competition on the iconic Brands Hatch Circuit. This event provides a realistic training environment that rivals real-world driving experiences. With cutting-edge racing simulators and laser-scanned tracks, participants can master the circuit's intricacies and improve their lap time with professional tuition.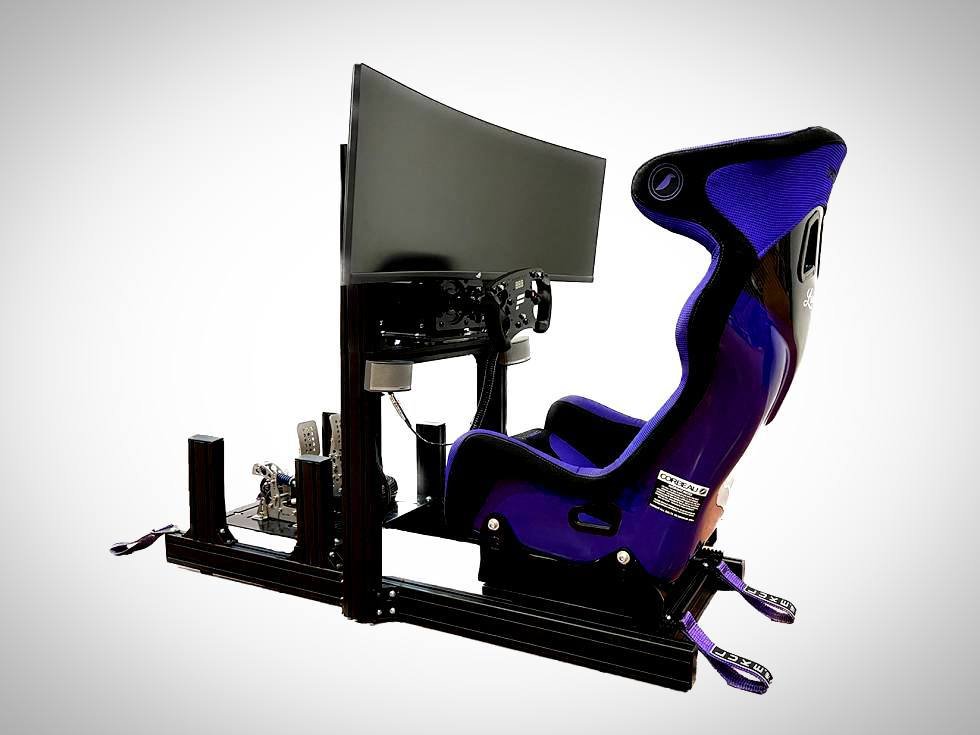 Join Us for an Unforgettable Evening at the London Bitcoin Meetup
Attendees will experience thrilling races and enjoy an open beer tab from London's oldest independent brewery, Sam Brooks Brewery. This event, a highlight in Europe's financial capital, offers participants the opportunity to compete for enticing prizes.
Prizes: By getting a sim-inclusive ticket, you'll have the opportunity to try and beat Chris Mackenzie's lap time set at the start of the session. If you do, you'll be in with a shout to win one of some great prizes!*
Prize 1: $121 worth of sats courtesy of Blink wallet. Make sure you have the app downloaded before the event so you are ready to receive your Sats if you win … Download the app here
Prize 2: 150 Euros' worth of mining hosting from CyberianMine, the easiest way to mine Bitcoin. Set up your account here
Prize 3: A bitcoin only hardware wallet worth 139 Euros courtesy of BitBox
Prize 4: Win a passenger ride in a Bitcoin Racing City Car at Donnington Park Circuit, taking place on the 6th of September
Prize 5: A signed bitcoin racing trading card courtesy of Bitcoin Trading Cards
BitcoinRacing: Promoting Bitcoin Solutions
Organized by BitcoinRacing, a dedicated team of sim racers, this event highlights bitcoin as a solution to combat inflation and financial surveillance. Charles MacKenzie, deputy of BitcoinRacing, emphasizes the educational value of this event:
"We believe that Bitcoin is the best way to protect wealth from inflation and government overreach. This event provides a unique platform to learn more about Bitcoin while enjoying an exciting racing experience," said MacKenzie.
Industry Experts Support the Cause
The event has garnered support from industry experts concerned about the threat of financial surveillance and central bank digital currencies (CBDCs).
Notable supporters and attendees include Shah Ramezani, CEO of Noah App; Leon Siegmund, CEO of BitcoinNews; Max Matrenitski, CEO of Cyberian Mine; racedrivers Chris MacKenzie and Jason Dean; and international delegates from the Bitcoin community.
Raising Awareness for Financial Surveillance and CBDCs
The objective of the London Bitcoin meetup is to raise awareness about the dangers of financial surveillance and the rise of CBDCs. Leon Siegmund, co-organizer of the event, highlights the gravity of the situation:
"CBDCs pose a grave threat to society, and unfortunately, many people are oblivious to this danger. The Bank for International Settlements has officially acknowledged that CBDCs could grant central banks absolute control."
Join the Virtual Sim Racing Challenge
Join us at this unique event by visiting the Eventbrite link for more info and purchasing tickets. Experience racetrack excitement while raising awareness for bitcoin and financial sovereignty. Don't miss out!
🎤 Live Speaker Sessions: It's an informal event with beer, music and racing, but you never know who might jump on a mic and say a few words! Keep an eye (ear) out!
🤝 Networking with Fellow Bitcoiners: Meet race drivers, Bitcoin enthusiasts, builders, investors and executives and rev your networking engine into high gear. Make connections, share your passion, and exchange ideas with like-minded individuals who love both Bitcoin and the world of high-speed racing.
🍔 Delicious Food and Refreshments: Feeling hungry after all that racing action? Don't worry, we've got you covered. The on-site restaurant offers mouth-watering food and thirst-quenching drinks that will keep your energy levels at top speed throughout the evening
London Bitcoin Meetup Event Details:
Date: Thursday, 27 July (5 p.m. – 10 p.m.)
Location: Sam Brooks Brewery, 1 Bellweather Lane, The Ram Quarter, London, SW18 1UR.
Please note: 16+ only after 6.30 p.m.
Ticket Information: Tickets from £10 (general access) or £21 including Sim time (Early Bird Prices)