Bitcoin NFC Cards are taking over the bitcoin community by storm. The new technology allows to make contact less payments similar to credit cards.


If you are a bitcoin user you have probably experienced the inconvenience of scanning a QR code and it just didn't work. You try to scan the QR code but the screen is too dark or the sun is too bright causing the screen to reflect. It could also be any kind of technical problem. You're already trying for the 5th time to get the damn transaction going. What a waste of time!

Bitcoin NFC cards can solve that issue. There is no need to scan QR codes thanks to near field communication (NFC). Simply hold your NFC Lightning card close to the NFC reader and the Lightning payment is triggered.
The cool cards come in many different designs from a rising number of providers. For example you can order a card with a cool design at the satoshistore.io shop. It costs just $10 and comes with a flashy comic design.


Besides open source projects such as the satoshistore card or LNbits NFC cards (currently prototyping), registered providers have entered the playing field too. The Bolt card by British bitcoin exchange CoinCorner offers its lightning NFC card in many bitcoin related designs such as "Bitcoin Pizza Day" or "The Times: Chancelor on Brink…".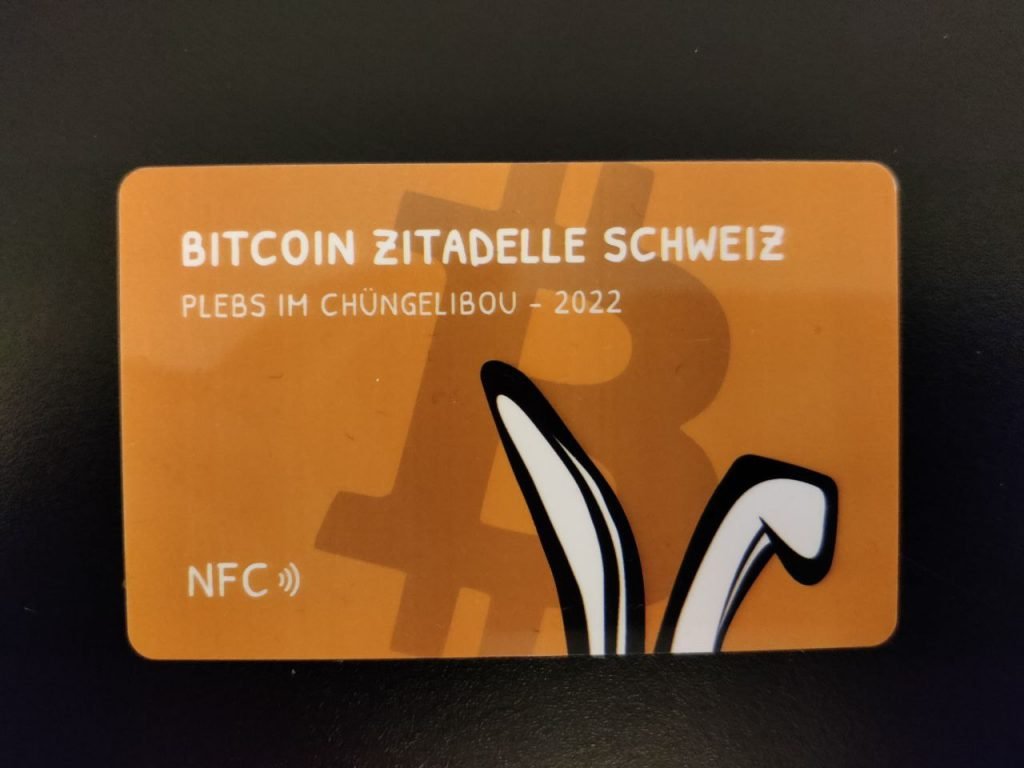 While the Lightning Network is experiencing a steep growth path, 'NFC-Lightning' is still at the beginning. If NFC can convince bitcoiners, we could see a big wave of adoption in due time.
The current efforts made by developers to provide the basic infrastructure, suggests that this dream could become reality rather sooner than late.
It's already exciting to make normal bitcoin or Lightning transactions. For example, at the Bitcoin Conference in Innsbruck Austria, everything can be bought with bitcoin: Icecream, wine, schnitzel, and of course beer.
All merchants and food stalls have a Lightning POS and can receive direct Lightning payments. However, the next generation of Lightning payments is exclusive to the Lightning beer tap. The Lightning beer tap allows to pay through NFC. To pay 18.500 Sats for a beer, all that a thirsty bitcoiner has to do is to hold a Lightning NFC card or NFC-enabled Lightning wallet close to the NFC reader. Seconds later, beer flows.
How Do Lightning NFC Cards Work?
The technology behind Lightning NFC cards makes use of a feature called LNURL withdraw. On Github installation guides explain the simple setup. A LNURL withdraw link can be created with an extension of LNbits. The link then needs to be written on the NFC card using a special android app.
Lightning NFC cards are a major step forward to foster bitcoin and Lightning adoption as they improve convenience and userfriendliness.