Yesterday, Cointelegraph found itself at the center of a storm within the Bitcoin community due to a misreported story regarding the approval of BlackRock's iShares Spot Bitcoin exchange-traded fund (ETF) by the United States Securities and Exchange Commission (SEC).

Cointelegraph's Tweet
On October 16, Cointelegraph's social media team posted a tweet without prior editorial approval, boldly claiming, "BREAKING: SEC APPROVES ISHARES BITCOIN SPOT ETF." This initial report, however, turned out to be false and was subsequently edited to include the word "REPORTEDLY" before being removed entirely.
In the fast-paced Bitcoin world, where information can trigger swift market movements, the integrity of news reporting is of utmost importance.
The market's reaction to this incorrect news was nothing short of explosive. The BTC price surged from $27,900 to $30,000 in response to the initial report, only to plummet following the correction. Bitcoin is trading around $28,300 at the time of writing.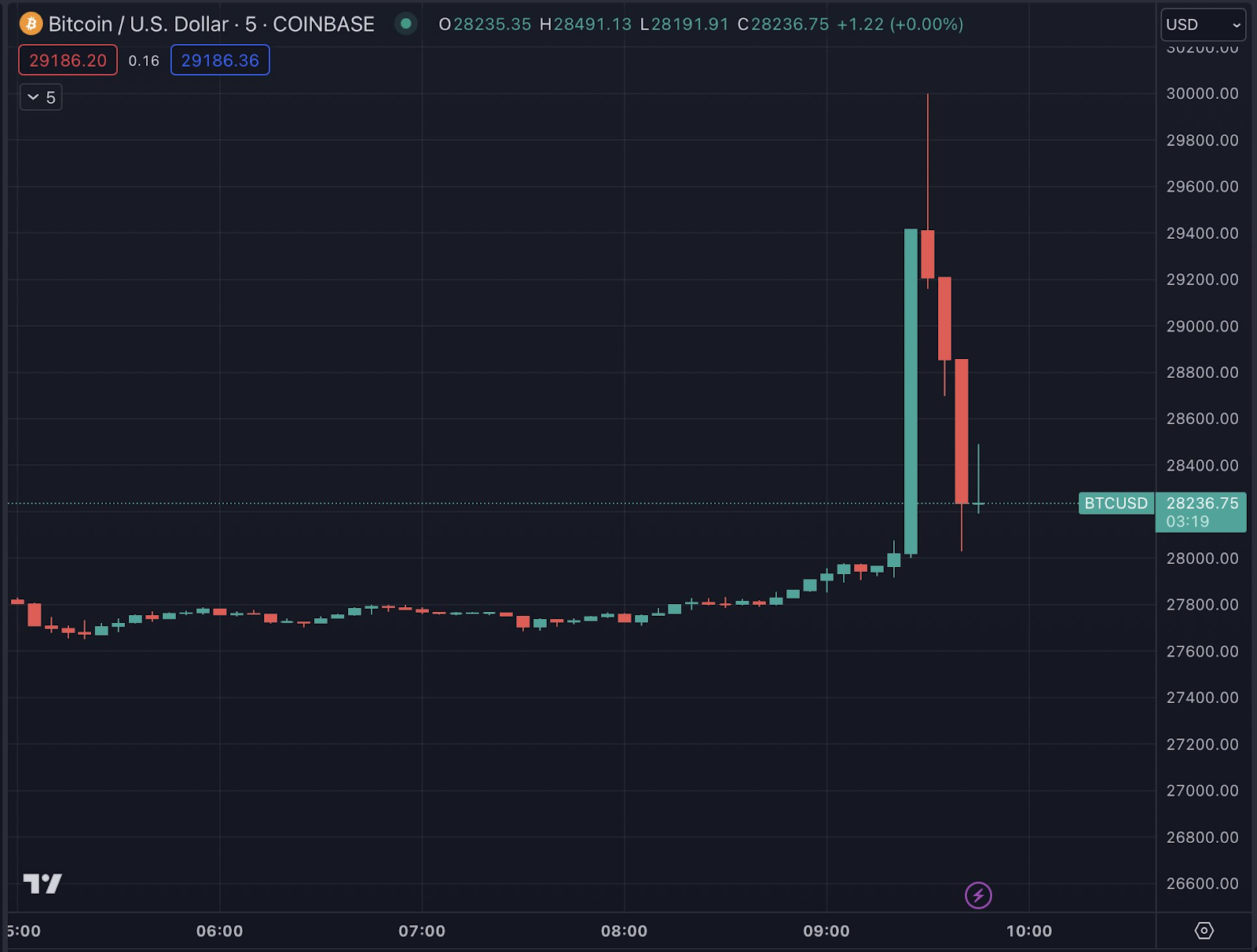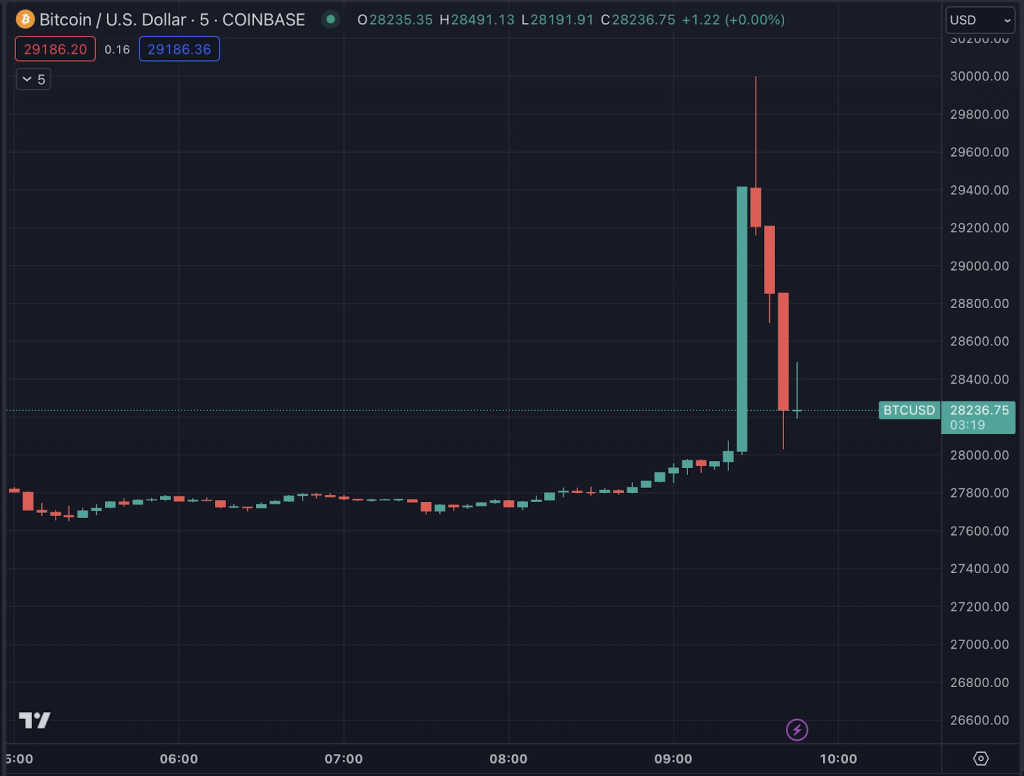 Why It Matters
The approval of a Bitcoin ETF is seen as a bullish development within the Bitcoin community, making it highly sensitive to such information.
Cointelegraph acknowledged the mistake, stating, "We apologize for a tweet that led to the dissemination of inaccurate information regarding the BlackRock Bitcoin ETF." Later, it published a post stating:
"Cointelegraph did not ultimately publish an article with this incorrect information, but we deeply regret posting this in error on X and the impact it has caused. An internal investigation revealed that our standard procedure for posting breaking news on social media, wherein sources are required to be verified before posting to social media, was not followed."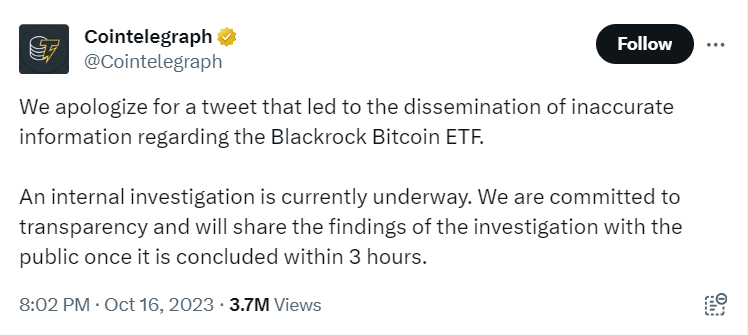 Reportedly, the source of this misreporting can be traced back to an unconfirmed screenshot shared by an anonymous Telegram user, claiming it originated from the Bloomberg Terminal. However, trusted sources such as Fox News journalist Eleanor Terrett and Bloomberg analyst James Seyffart confirmed that the BlackRock Spot Bitcoin ETF had not received approval and remained under review.
Interestingly, CoinTelegraph Editor-in-Chief Kristina Lucrezia commented on the fake news fiasco, stating that this was "not a problem with journalism but with society and social media… where if you're not first, you're the last."
Community Reactions
Following the fallout, Cointelegraph now faces criticism from the crypto community raising concerns about its source verification process. The outlet's internal investigation revealed that their standard procedure for posting breaking news on social media, which requires source verification, had not been followed in this case.
Amidst this chaos, some X users suggested that the media outlet may be subject to legal consequences related to anti-manipulation laws.
This misreporting incident serves as a stark reminder of the importance of accurate and verified information in the Bitcoin world. It underscores the need for responsible journalism in an ecosystem where fortunes can be made or lost on a single tweet and where even the slightest inaccuracy can have far-reaching consequences.